Canadian Dollar gets hit by a significant drop in the oil price
04.08.2021
Canadian Dollar gets hit by a significant drop in the oil price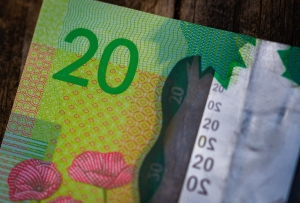 Today's expected range for the Canadian Dollar against the major currencies:
US Dollar         1.2500-1.2600
Euro                 1.4850-1.4950
Sterling            1.7450-1.7550
The US Dollar Index is marginally lower this morning as investors await employment data on Friday morning. Today the ADP private employment report showed 330K new jobs were created last month which was much lower than the 600+ new jobs the market was expecting. It will be interesting to see if the US can keep up the pace of job creation as the Fed indicated at their last meeting that the labour market has a long way to go before the would look at removing stimulus.
The Canadian Dollar is a bit weaker this morning as USD.CAD moved higher to open the day at the 1.2540 (0.7974) level, the Loonie was hit by a significant drop in the oil price which was driven lower by worries coming out of China, investors are becoming very concerned about Chinese growth rates given the recent crackdown on the Tech sector in that country. The Loonie was a little lower against most currencies so we will see how it performs before the Canadian Employment report on Friday.
Nothing of note on the calendar for the rest of the day, look for USD.CAD to trade in a tight range.
Comment (0)
Also read
08.09.2021
Today's expected range for the Canadian Dollar against the major currencies:
US Dollar             1.2600-1.2700
Euro                     1.4950-1.5050
Sterling                1.7400-1.7500
04.10.2022
Today's expected range for the Canadian Dollar against the major currencies:
US Dollar             1.3600-1.3700
Euro                     1.3450-1.3550
Sterling                1.5400-1.5500
13.03.2023
Today's expected range for the Canadian Dollar against the major currencies:
US Dollar         1.3750-1.3850
Euro                 1.4650-1.4750
Sterling            1.6600-1.6700