American dollar index falls as markets react to the U.S. inflation report
12.01.2023
American dollar index falls as markets react to the U.S. inflation report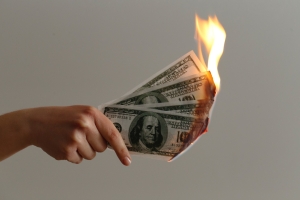 Today's expected range for the Canadian Dollar against the major currencies:
US Dollar             1.3350-1.3450
Euro                     1.4375-1.4475
Sterling                1.6200-1.6300
WTI Oil (opening level) $78.44
The US Dollar Index is weaker this morning as the market reacts to the release of the US December inflation report. Inline with economists' expectation the December inflation rate rose 6.5% falling from the November rate of 7.1% and Core Inflation fell to 5.7% from a previous month high of 6%. This is a positive report in the sense that while still too high inflation continues to look like it is moderating which should allow the Federal Reserve to slow the pace of their interest rate hikes which in-turn will help stocks and hurt the US Dollar. Currently Wall Street does not like the report as they were trading higher before the report and now the Dow Jones is pointing lower by over 100 points on the opening, we will see what the day brings.
The Canadian Dollar has picked up some strength after the inflation report, USD.CAD has dropped from an overnight high of 1.3440 (0.7440) to trade as I write near the 1.3375 (0.7477) level. As the other currencies are also stronger against the US Dollar the Loonie is not making any significant gains against the Euro or Pound. We shall see if the Loonie can continue to get stronger or just as we have seen in the past quickly lose steam and give up the strength.
Comment (0)
Also read
23.11.2021
Today's expected range for the Canadian Dollar against the major currencies:
US Dollar             1.2650-1.2750
Euro                     1.4250-1.4350
Sterling                1.6950-1.7050
16.09.2021
Today's expected range for the Canadian Dollar against the major currencies:
US Dollar             1.2600-1.2700
Euro                     1.4850-1.4950
Sterling                1.7450-1.7550
08.12.2020
Today's expected range for the Canadian Dollar against the major currencies:
US Dollar         1.2775-1.2875
Euro                 1.5500-1.5600
Sterling            1.7000-1.7100