Financial markets remain volatile ahead of today's U.S. interest rates announcement
01.02.2023
Financial markets remain volatile ahead of today's U.S. interest rates announcement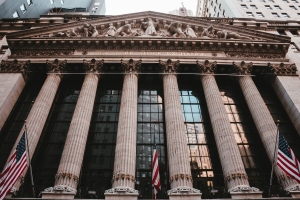 Today's expected range for the Canadian Dollar against the major currencies:
US Dollar        1.3275-1.3375
Euro                1.4450-1.4550
Sterling           1.6350-1.6450
WTI Oil (opening level) $79.14
The US Dollar Index is weaker this morning as investors await word from the Federal Reserve on interest rates, the market is expecting a 0.25% increase which would be the smallest increase since the Fed starting the program 10-months ago. Investors will also be hoping that the Fed will indicate that the program to hike interest rates is coming to an end but I think that is too early an expectation and they will continue to push interest rates above 5.0% in the coming months. What happens with the Dollar today will depend on what the committee says about their next move.
The Canadian Dollar was able to pick up some gains against the US Dollar (and other currencies overnight) as USD.CAD dropped to trade near the 1.3300 (0.7519) level this morning. Once again where the Loonie goes from here will depend on what the Fed says later today on US interest rates.
There is some early US manufacturing on taps this morning and stocks are poised to open lower so we could see an early jump for the US Dollar ahead of the Fed announcement. We should see some enhanced volatility this afternoon so make sure you have your orders in early today.
Comment (0)
Also read
23.03.2023
Today's expected range for the Canadian Dollar against the major currencies:
US Dollar         1.3600-1.3700
Euro                 1.4800-1.4900
Sterling            1.6775-1.6875
19.01.2023
Today's expected range for the Canadian Dollar against the major currencies:
US Dollar             1.3450-1.3550
Euro                     1.4550-1.4650
Sterling                1.6600-1.6700