The Loonie jumped after an employment report showed that the Canadian economy added 150000 jobs in January
10.02.2023
The Loonie jumped after an employment report showed that the Canadian economy added 150000 jobs in January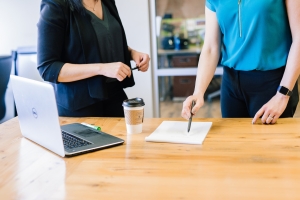 Today's expected range for the Canadian Dollar against the major currencies:
US Dollar        1.3400-1.3500
Euro                1.4350-1.4450
Sterling           1.6200-1.6300
WTI Oil (opening level) $79.70
The US Dollar index is stronger this morning as a rise in 10-year bond rates on the US market have helped push the Greenback higher. EUR.USD dropped about 100 points overnight going from 1.0790 to trade at 1.0680 this morning and EUR.CAD fell close to 80 points so it looks like the Euro bore the brunt of the stronger Greenback.
The Canadian Dollar lost some ground to the US Dollar strength and opens the day at the 1.3445 (0.7438) level as the currency market awaits the release of the Canadian Employment report for January. Economists are expecting 15K new jobs to have been created but the unemployment rate is expected to rise to 5.1% (up from 5.0%). Of interest to the market will be the wage growth which is measured by Average Hourly Earnings, if this number is higher than expectation then markets would consider this inflationary and should give the Loonie a boost on the expectation that higher rates would be needed from the Bank of Canada.
Post Employment release
The Canadian January Employment report has been released and it shows that 150K new jobs were created last month which blew away the market expectation, the unemployment rate remained steady at 5.0% and wage growth moderated a little to come in at 4.5% so not as high as expected. The Loonie has had a big jump on the report with USD.CAD falling to trade at 1.3370 (0.7479) as were written so almost an 80 point drop so far. It will be interesting to see if the Loonie can keep up the momentum.
Comment (0)
Also read
03.02.2022
Today's expected range for the Canadian Dollar against the major currencies:
US Dollar             1.2650-1.2750
Euro                     1.4300-1.4400
Sterling                1.7200-1.7300
23.01.2023
Today's expected range for the Canadian Dollar against the major currencies:
US Dollar             1.3300-1.3400
Euro                     1.4500-1.4600
Sterling                1.6500-1.6600
08.12.2020
Today's expected range for the Canadian Dollar against the major currencies:
US Dollar         1.2775-1.2875
Euro                 1.5500-1.5600
Sterling            1.7000-1.7100