The US dollar hit a 6-week high, while the Loonie loses its strength after the Canadian inflation report
22.02.2023
The US dollar hit a 6-week high, while the Loonie loses its strength after the Canadian inflation report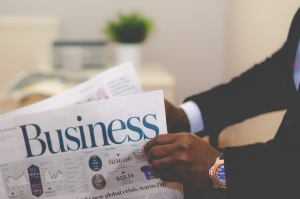 Today's expected range for the Canadian Dollar against the major currencies:
US Dollar         1.3500-1.3600
Euro                 1.4350-1.4450
Sterling            1.6325-1.6425
WTI Oil (opening level) $76.00
The US Dollar index is much higher this morning as the index hit near its 6-week high last seen at the end of last week. The market is reacting to strong secondary data out of the US that shows business activity is moving forward which will allow the Fed to continue on the path of higher interest rates. The Dow Jones fell over 2% yesterday in its worst performance of the year which is a clear indicator that investors are still expecting significant interest rates hikes throughout the year.
The Canadian Dollar was one of the hardest hit currencies yesterday with USD.CAD breaking out of its recent range and moving higher to trade near the 1.3550 (0.7380) level, it is not far off those levels this morning. Yesterday saw the Canadian inflation report come in as expected at 5.9% so overall inflation is moderating but food inflation (which we already knew) is still quite high. With overall inflation moderating the Bank of Canada can continue to hold off on interest rate hikes which won't help the Loonie maintain any strength in the short-term.
Stocks are pointing higher this morning on the opening as the markets are awaiting the minutes from the latest Fed meeting to be released later today. Indications of further pressure to increase interest rates past the 5.0% level should hurt stocks and push the Greenback higher.
Comment (0)
Also read
26.03.2021
Today's expected range for the Canadian Dollar against the major currencies:
US Dollar         1.2550-1.2650
Euro                 1.4775-1.4875
Sterling            1.7250-1.7350
22.06.2021
Today's expected range for the Canadian Dollar against the major currencies:
US Dollar         1.2350-1.2450
Euro                 1.4700-1.4800
Sterling            1.7200-1.7300
11.02.2022
Today's expected range for the Canadian Dollar against the major currencies:
US Dollar             1.2650-1.2750
Euro                     1.4450-1.4550
Sterling                1.7200-1.7300