Central Bankers continue to help the US banking system to survive during the collapse, while Canada is going to continue the interest rate hiking game
20.03.2023
Central Bankers continue to help the US banking system to survive during the collapse, while Canada is going to continue the interest rate hiking game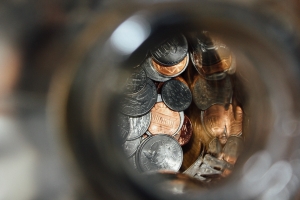 Today's expected range for the Canadian Dollar against the major currencies:
US Dollar         1.3650-1.3750
Euro                 1.4650-1.4750
Sterling            1.6700-1.6800
WTI Oil (opening level) $66.10
The US Dollar index is marginally weaker this morning as the market still deals with a growing banking crisis and the question of what will the Federal Reserve do with interest rates this week. Over the weekend it was announced that UBS will buy Credit Suisse in what is basically a government backed bailout, in addition a group of Central Bankers announced further liquidity measures to support the banking system. The question now is willing the Fed increase interest rates this week or will they back off in light of the current crisis. It will be interesting times ahead of Wednesday's announcement.
The Canadian Dollar has picked up some small gains against the US Dollar but lost ground to the other currencies so overall a poor start to the week for the Loonie. Tomorrow the Loonie will be front and centre as we get the February inflation report, a high number may push the Bank of Canada back into the interest rate hiking game.
Nothing of note on the calendar today, ECB President Lagarde gives a speech today which I am sure will but a focus on the European banking situation. Stocks are pointing to small gain on the opening but as we have seen that can change quickly.
Comment (0)
Also read
10.11.2020
Today's expected range for the Canadian Dollar against the major currencies:
US Dollar         1.2975-1.3075
Euro                 1.5350-1.5450
Sterling            1.7200-1.7300
17.03.2023
Today's expected range for the Canadian Dollar against the major currencies:
US Dollar         1.3700-1.3800
Euro                 1.4525-1.4625
Sterling            1.6550-1.6650
24.05.2022
Today's expected range for the Canadian Dollar against the major currencies:
US Dollar             1.2750-1.2850
Euro                     1.3650-1.3750
Sterling                1.5950-1.6050