Canadian dollar jumps higher as OPEC cuts oil production
03.04.2023
Canadian dollar jumps higher as OPEC cuts oil production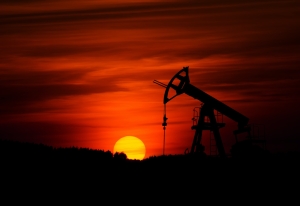 Today's expected range for the Canadian Dollar against the major currencies:
US Dollar        1.3400-1.3500
Euro                1.4600-1.4700
Sterling           1.6600-1.6700
WTI Oil (opening level) $80.42 Up $6 (6.25%) over the weekend
The US Dollar index is weaker this morning which is a bit of a surprise as the world's markets are reacting to the news that OPEC has made a surprise announcement to cut oil production by more than a million barrels a day. The effect of this plan was to push the oil price up over $80 in a move that will threaten to fuel inflation and may force the hand of the Federal Reserve to continue to push interest rates higher than previously thought. The US Dollar has really suffered overnight with EUR.USD up almost 100 points since this morning, GBP.USD is up 100 and USD.JPY has fallen about 70 points. Overall investors are going to have to figure out what this move by OPEC will do to the markets but for the moment they remain cautious.
The Canadian Dollar has benefitted from the oil price jump which is not to be unexpected, USD.CAD has fallen to trade at 1.3450 (0.7435) which is the currency pairs lowest level since mid-February. The Loonie also picked up some gains against the other currencies as well so overall a strong start to the week for the Loonie but as always, we will see if it can hold onto this strength especially if the Greenback starts to recover in the face of higher inflation.
A short week on the calendar with the holiday on Friday, we get the Canadian Employment reports on Thursday ahead of the US report on Friday. Today we get the Business Outlook report from the Bank of Canada but with the oil price change this may already be out of date. Lots of new information for the market to think of this week.
Comment (0)
Also read
21.09.2021
Today's expected range for the Canadian Dollar against the major currencies:
US Dollar             1.2725-1.2825
Euro                     1.4950-1.5050
Sterling                1.7400-1.7500
24.08.2021
Today's expected range for the Canadian Dollar against the major currencies:
US Dollar             1.2600-1.2700
Euro                     1.4800-1.4900
Sterling                1.7300-1.7400
09.12.2020
Today's expected range for the Canadian Dollar against the major currencies:
US Dollar         1.2750-1.2850
Euro                 1.5450-1.5550
Sterling            1.7150-1.7250