According to Powell's speech, the US dollar index has declined, reinforcing concerns about inflation and the necessity of rate rises
28.08.2023
According to Powell's speech, the US dollar index has declined, reinforcing concerns about inflation and the necessity of rate rises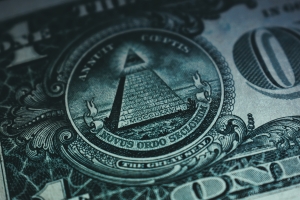 Today's expected range for the Canadian Dollar against the major currencies:
US Dollar 1.3550-1.3560
Euro 1.4650-1.4750
Sterling 1.7100-1.7200
WTI Oil (opening level) $79.72
The US Dollar index is marginally weaker this morning but that is after it jumped a little after the speech from Federal Reserve Chair Powell on Friday. In his speech he basically reiterated what the Fed has been saying along and that is inflation is still a major concern and further rate hikes may be necessary to bring it under control, he also stated that the economy is very strong at the moment but they need to be careful to balance the effect rising interest rates have on the overall economy. Markets are now looking that the Fed won't raise rates in September but there is a 50-50 chance that they will raise rates at their November meeting especially if the inflation data continues to show upwards pressure. All of this means that the US Dollar should remain supported over the foreseeable future.
The Canadian Dollar has held in quite well in the face of the stronger Dollar, USD.CAD has moved to trade at 1.3600 (0.7353) this morning and it has stayed steady against the other currencies. I still favour a weaker Loonie over the coming weeks but for now it is not doing that bad.

A busy week for the calendar to close out the month of August and start September, we get lots of GDP data both North and South of the border and the week closes with the US Employment report on Friday. Both the Bank of Canada and the Fed will be looking at these reports to help to determine their next moves. After a good day on Friday stocks are again pointing higher so the FX markets will remain steady as the day goes on.
Comment (0)
Also read
21.10.2022
Today's expected range for the Canadian Dollar against the major currencies:
US Dollar             1.3800-1.3900
Euro                     1.3400-1.3500
Sterling                1.5300-1.5400
28.05.2021
Today's expected range for the Canadian Dollar against the major currencies:
US Dollar         1.2050-1.2150
Euro                 1.4700-1.4800
Sterling            1.7100-1.7200
22.07.2021
Today's expected range for the Canadian Dollar against the major currencies:
US Dollar         1.2500-1.2600
Euro                 1.4725-1.4825
Sterling            1.7225-1.7335