Federal Reserve decided to keep the interest rate unchanged at 5.25-5.50%
01.11.2023
Federal Reserve decided to keep the interest rate unchanged at 5.25-5.50%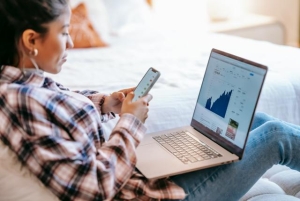 Today's expected range for the Canadian Dollar against the major currencies:
US Dollar        1.3850-1.3950
Euro                1.4600-1.4700
Sterling           1.6800-1.6900
WTI Oil (opening level) $82.67
The US Dollar index is marginally stronger this morning as poor economic data out of Europe and further weakness in the Japanese Yen have helped to push the Greenback higher. The Euro traded a bit weaker as that region's inflation data came in a little weaker than expected yesterday and in Japan the Central Bank has no polices at the moment to support the Yen as they continue to push for lower interest rates.
The Canadian Dollar gave up a lot of strength yesterday as the GDP growth rate was flat once again, clearly the Canadian economy for all intensive purposes in in recession and there are no early signs that it will improve over the short-term. USD.CAD opens the day near the 1.3875 (0.7207) level and I just don't see any scenario where it will have sustained strength over the coming weeks. US Dollar buyers still need to look to buy on any dips in the rate.
Today of course is the latest Federal Reserve interest rate announcement and the market is almost certain that they will not change the interest rate today. Markets will be closely watching what Fed Chair Powell say's at his press conference but my guess is that he will leave the option of another interest rate hike in December on the table if inflation stages a rebound over the next month, a scenario which would push the US Dollar higher throughout the day.
Comment (0)
Also read
18.11.2020
Bitcoin has jumped above US$17,000 and reached its highest level since December 2017.
Most analysts claim that such a big spike is related to the pandemic and its impact on the global economy. Investors started to move their funds out of stock markets and purchase cryptocurrency as they believe it can become a new shelter from shares volatility.
So, check your crypto wallets, maybe it's time to reconsider your investment portfolio.
17.07.2023
Today's expected range for the Canadian Dollar against the major currencies:
US Dollar         1.3200-1.3300
Euro                1.4800-1.4900
Sterling           1.7250-1.7350
10.02.2022
Today's expected range for the Canadian Dollar against the major currencies:
US Dollar             1.2600-1.2750
Euro                     1.4400-1.4550
Sterling                1.7150-1.7300