Sterling takes front and centre once again today
17.09.2020
Sterling takes front and centre once again today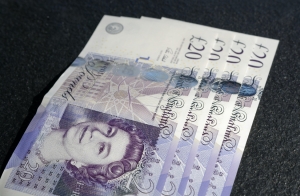 Today's expected range for the Canadian Dollar against the US Dollar is 1.3150-1.3250
Today's expected range for the Canadian Dollar against the Euro 1.5500- 1.5600
Today's expected range for the Canadian Dollar against Sterling is 1.6950-1.7050

The US Dollar index is mixed this morning as markets have viewed the Fed statement yesterday as mostly positive. In their announcement they pledged to keep interest rates low until the end of 2023, they upgraded growth forecasts for 2020 and slightly downgraded growth for 2021 and 2020. They also reiterated that they will allow inflation to run above the 2% target in the short-term which leads me to believe that the US Dollar will continue to trade with a weak bias as you generally do not associate higher inflation with a strong currency.
Yesterday saw USD.CAD breakout of the recent range after the announcement and reach a high of 1.3245 (7550) but it quickly started to strengthen again and has pulled back to open the day at 1.3185 (0.7584). Inflation in Canada remains a non-issue as the August numbers showed virtually no inflation in the economy at the moment.Not sure what the Bank of Canada will think about that as the inflation rate remains well below their target of 2%.
Sterling takes front and centre once again today as Brexit remains a focus of the markets but also the Bank of England announces their latest interest rate policy along with the outlook on the economy. The North American calendar is quiet so look for most of the currency market to focus on the Pound.
Comment (0)
Also read
02.12.2020
Today's expected range for the Canadian Dollar against the major currencies:
US Dollar         1.2900-1.3000
Euro                 1.5475-1.5575
Sterling            1.7250-1.7350
19.09.2022
Today's expected range for the Canadian Dollar against the major currencies:
US Dollar             1.3250-1.3350
Euro                     1.3250-1.3350
Sterling                1.5100-1.5200
08.06.2022
Today's expected range for the Canadian Dollar against the major currencies:
US Dollar             1.2500-1.2600
Euro                     1.3425-1.3525
Sterling                1.5700-1.5800