This morning USD.CAD opens at 1.3175 (0.7590)
18.09.2020
This morning USD.CAD opens at 1.3175 (0.7590)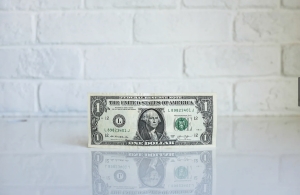 Today's expected range for the Canadian Dollar against the US Dollar is 1.3125-1.3225
Today's expected range for the Canadian Dollar against the Euro 1.5550- 1.5650
Today's expected range for the Canadian Dollar against Sterling is 1.7050-1.7150
The US Dollar index is marginally weaker this morning as market reacts to weaker than expected housing and employment data out of the US as well as a continued sell-off in US Tech stocks. In the UK, there are signs that the last round of Brexit talks with the EU showed some positive signs however most Sterling traders will focus on comments from The Bank of England yesterday in their policy announcement where they said that they would consider negative interest rates in the event that a no-deal Brexit went through which would push the Pound much lower.
The Canadian Dollar continues to range trade against its Southern neighbour but each day this week USD.CAD opened the day a little higher. This morning USD.CAD opens at 1.3175 (0.7590) after trading as high as 1.3245 (0.7550) overnight. The Loonie also lost some ground to both the Euro and Pound as both of those currencies moved higher against the US Dollar. I think for US Dollar sellers the right play is to leave overnight orders above 1.3200 (0.7576) and take advantage of these overnight moves.
On the calendar today we get the Canadian Retail Sales report for July where the market is expecting a monthly increase of 1%. As this is old data we don't expect much of an effect on the Loonie unless the report were to show a big decline and then the Loonie would get hit hard.
Comment (0)
Also read
26.09.2023
Today's expected range for the Canadian Dollar against the major currencies:
US Dollar        1.3450-1.3550
Euro                1.4300-1.4400
Sterling           1.6400-1.6500
19.05.2022
Today's expected range for the Canadian Dollar against the major currencies:
US Dollar             1.2775-1.2875
Euro                     1.3450-1.3550
Sterling                1.5900-1.6000
03.08.2021
Today's expected range for the Canadian Dollar against the major currencies:
US Dollar ​      1.2450-1.2550
Euro ​​              1.4800-1.4900
Sterling ​         1.7400-1.7500