US Dollar continues to rise
24.09.2020
US Dollar continues to rise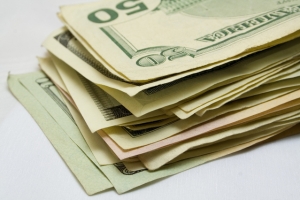 Today's expected range for the Canadian Dollar against the US Dollar is 1.3350-1.3450
Today's expected range for the Canadian Dollar against the Euro is 1.5550- 1.5650
Today's expected range for the Canadian Dollar against Sterling is 1.7000-1.7100
The US Dollar index is again higher this morning as continuing concerns about the global economic recovery continue to push investors out of stock markets and into safe haven assets like US Treasury Bills. EUR.USD fell to a new two month low at 1.1650 on the European opening and has continued to drop as North America opens the day at 1.1640. The British Pound was able to rally a little as the UK reported better than expected Retail Sales numbers but the Pound will remain under pressure until we get some resolution on the ongoing Brexit negotiations.
The Canadian Dollar continues to lose significant ground to the stronger US Dollar as USD.CAD moved to a new high of 1.3390 (0.7468), levels which were last seen in early August. Clearly the strength that the Loonie was enjoying against the US Dollar in early September has dissipated in the face of the 2nd wave of the virus but at least the Loonie is holding its own against the European currencies.
A number of US Federal Reserve policy makers in their speeches this week indicated that they felt the US needed more stimulus to aid the recovery but given the political divide in the US at the moment this is unlikely to happen quickly which should help push the US Dollar higher on continued uncertainty.
Comment (0)
Also read
03.03.2022
Today's expected range for the Canadian Dollar against the major currencies:
US Dollar             1.2600-1.2700
Euro                     1.3950-1.4050
Sterling                1.6900-1.7000
10.03.2021
Today's expected range for the Canadian Dollar against the major currencies:
US Dollar         1.2600-1.2700
Euro                 1.5000-1.5100
Sterling            1.7500-1.7600
17.10.2022
Today's expected range for the Canadian Dollar against the major currencies:
US Dollar             1.3750-1.3850
Euro                     1.3400-1.3500
Sterling                1.5550-1.5650