Canadian Dollar appreciated after the September Employment report had been revealed
09.10.2020
Canadian Dollar appreciated after the September Employment report had been revealed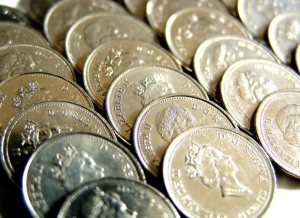 Today's expected range for the Canadian Dollar against the major currencies:
US Dollar         1.3100-1.3200
Euro                 1.5500-1.5600
Sterling            1.7000-1.7100
The US Dollar index is marginally weaker this morning as the Trump White House has once again reversed course and now wants a broad based stimulus plan before the next election. It appears from the outside that the White House is in complete disarray and markets may now be questioning Trumps mental capacity, markets seem to have priced in a Biden Presidency especially if there will not be any debates going forward due to Trump's COVID-19 diagnosis. It is unlikely that a stimulus plan will make it to the President's desk before the election but markets should stay strong as long as the two sides are talking.
The Canadian Dollar is much stronger this morning as the September Employment report came in much better than expected, the economy created 378K new jobs where only 150K were expected and the unemployment rate fell to 9.0% after it was expected to only fall to 9.8%. As I write USD.CAD trades at 1.3160 (0.7598) after reaching a high of 1.3265 (0.7539) yesterday so a great 24 hours for the Canadian Dollar. The Loonie is also benefitting from a jump in the oil price as over 90% of production capacity in the Gulf region has shutdown due to approaching Hurricane Delta. It once again remains to be seen if the Loonie can go on an extended run but for now it is nice to see some positive news coming out of Canada.
Comment (0)
Also read
21.07.2021
Today's expected range for the Canadian Dollar against the major currencies:
US Dollar         1.2650-1.2750
Euro                 1.4900-1.5000
Sterling            1.7250-1.7350
26.03.2021
Today's expected range for the Canadian Dollar against the major currencies:
US Dollar         1.2550-1.2650
Euro                 1.4775-1.4875
Sterling            1.7250-1.7350
27.09.2021
Today's expected range for the Canadian Dollar against the major currencies:
US Dollar             1.2625-1.2725
Euro                     1.4750-1.4850
Sterling                1.7300-1.7400