US Dollar index goes down as reports indicate the possibility for the US economy stimulus package to be approved before the election
20.10.2020
US Dollar index goes down as reports indicate the possibility for the US economy stimulus package to be approved before the election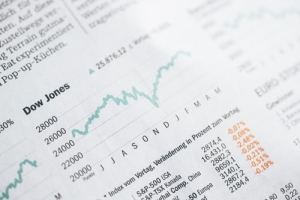 Today's expected range for the Canadian Dollar against the major currencies:
US Dollar         1.3150-1.3250
Euro                 1.5500-1.5600
Sterling            1.7000-1.7100
The US Dollar index is marginally weaker this morning as there are reports that the Democrats and Republicans have "narrowed the gap" in their stimulus talks which is desperately needed to help the US economy. The stock markets certainly need a deal in the next day or two as it has taken considerable losses along side a stronger US Dollar. over the last few days. If the market does get a deal before the election then you will see stocks jump higher and the US Dollar take a hit.
In the UK, Brexit talks continue as the EU stated that they remain committed to push through on talks to reach a deal. For the moment Sterling remains quite strong but if a deal is not reached then you will see the Pound drop off quite a bit.
Nothing new to report on the Loonie, USD.CAD remains range bound and opens the day at the 1.3190 (0.7582) level. Every time over the past few days when the currency pair reaches the 1.3200 (0.7576) level it falls back so it will take a good push to get the pair to hold in above that level at the moment.
We get the Canadian Inflation report for September today and it is expected to show that all of the government stimulus programs is putting a little pressure on inflation. If inflation were to suddenly start to run hot then the Bank of Canada would be in a tough situation on whether to increase interest rates to keep inflation low or to let it run and support growth with low interest rates. It will be something to watch for over the coming months.
Comment (0)
Also read
15.01.2021
Today's expected range for the Canadian Dollar against the major currencies:
US Dollar         1.2650-1.2750
Euro                 1.5350-1.5450
Sterling            1.7300-1.7400
17.07.2023
Today's expected range for the Canadian Dollar against the major currencies:
US Dollar         1.3200-1.3300
Euro                1.4800-1.4900
Sterling           1.7250-1.7350
15.09.2020
Today's expected range for the Canadian Dollar against the US Dollar is 1.3100-1.3200
Today's expected range for the Canadian Dollar against the Euro 1.5600- 1.5700
Today's expected range for the Canadian Dollar against Sterling is 1.6900-1.7000