US Dollar index continues to depreciate
01.12.2020
US Dollar index continues to depreciate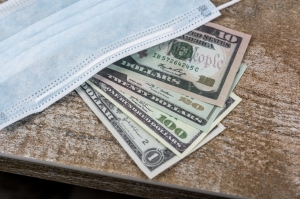 Today's expected range for the Canadian Dollar against the major currencies:
US Dollar         1.2900-1.3000
Euro                 1.5475-1.5575
Sterling            1.7250-1.7350
The US Dollar index is marginally weaker this morning as more positive vaccine news continues to create optimism for the US economy despite the alarming increase in the amount of virus cases in the US. Stocks which had a down day yesterday are set to open higher this morning despite the talk of a US government stimulus program being moved to the new year. The focus of the US political system will now turn to the critical Senate races in Georgia where control of the Senate will rest with the results from Georgia due in early January.
The Canadian Dollar had a quiet overnight session as USD.CAD opens the day at the 1.2970 (0.7710) level, the rate is a bit higher than the low yesterday of 1.2935 (0.7731) but the Loonie is still holding onto recent strength for the moment. Up today to start the month we get the Canadian GDP report for the 3rd Quarter and it is expected to show an annualized growth rate of close to 50% for the economy. It looks like the Canadian economy is responding to the huge government spending program but given the massive deficit numbers for the coming years that the Government released yesterday it will be interesting to see how the country makes out over the next few years.
US Fed Chair Powell also speaks to Congress later today, I am sure lawmakers will have many questions regarding the in-fighting that is going on between the Fed and the Trump administration and what the Fed's plan is for future stimulus programs in light of the fact that there will be no spending by Congress until the new year.
Comment (0)
Also read
17.03.2022
Today's expected range for the Canadian Dollar against the major currencies:
US Dollar             1.2600-1.2700
Euro                     1.3950-1.4050
Sterling                1.6675-1.6775
09.12.2020
Today's expected range for the Canadian Dollar against the major currencies:
US Dollar         1.2750-1.2850
Euro                 1.5450-1.5550
Sterling            1.7150-1.7250
04.12.2023
Today's expected range for the Canadian Dollar against the major currencies:
US Dollar        1.3500-1.3600
Euro                1.4675-1.4775
Sterling           1.7100-1.7200