Omicron remains the main headline maker which concerns investors
21.12.2021
Omicron remains the main headline maker which concerns investors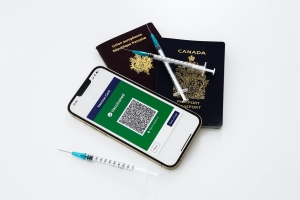 Today's expected range for the Canadian Dollar against the major currencies:
US Dollar             1.2900-1.3000
Euro                     1.4550-1.4650
Sterling                1.7050-1.7150
The US Dollar index is marginally weaker this morning as Biden and Manchin had talks last night, it remains to be seen but that may but the Biden plan for the economy back on track for the new year. The US Dollar sentiment still remains strong with the likelihood of the Federal Reserve undertaking three interest rate hikes next year.
The virus is still making headlines as now Omicron is the dominant strain of the virus in most countries and is threatening to overload healthcare systems everywhere. The big issue is now one of virus fatigue in the general population and opposition to lockdowns by the business community so governments are limited in how they can fight this disease and that will keep the financial markets nervous and volatile for some time to come.
The Canadian Dollar bounced around a bit yesterday but for the most part USD.CAD is unchanged this morning from yesterday's opening. The Loonie is picking up a little strength from a jump in the oil price and an October Retail Sales report that showed a better than expected jump in sales. I don't hold out much hope for a big Canadian Dollar recovery but if the Greenback trades weaker in the coming days we might see the Loonie make some small gains.
Comment (0)
Also read
14.06.2022
Today's expected range for the Canadian Dollar against the major currencies:
US Dollar             1.2900-1.3000
Euro                     1.3500-1.3600
Sterling                1.5600-1.5700
15.12.2022
Today's expected range for the Canadian Dollar against the major currencies:
US Dollar             1.3550-1.3650
Euro                     1.4450-1.4550
Sterling                1.6750-1.6850
23.08.2022
Today's expected range for the Canadian Dollar against the major currencies:
US Dollar             1.2975-1.3075
Euro                     1.2900-1.3000
Sterling                1.5300-1.5400