USD index gets some relief after hitting a 7-month low in the Asian trading session
16.01.2023
USD index gets some relief after hitting a 7-month low in the Asian trading session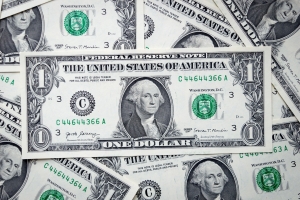 Today's expected range for the Canadian Dollar against the major currencies:
US Dollar             1.3350-1.3450
Euro                     1.4450-1.4550
Sterling                1.6300-1.6400
WTI Oil (opening level) $79.57
The US Dollar Index is marginally stronger this morning but that is after the index hit a seven-month low in the Asian trading session. The Greenback for the most part continues to trade on the back foot as the inflation data out of the US shows that inflation is moderating which will allow the Federal Reserve to slow the pace of their interest rate hikes at their next meeting.
Central bank observers will be watching to see what the Bank of Japan does this week, it is expected that they will further dial back their decades old policy of negative interest rates and look to start increasing interest rates as inflation takes hold of that economy as well. If the Yen jumps after the BOJ announcement, we will see the US Dollar extend losses across most currency pairs throughout the week.
The Canadian Dollar is weaker this morning but has recovered a little from its worst levels of the overnight session. USD.CAD reached a high near 1.3415 (0.7454) before dropping to open the week near the 1.3380 (0.7474) level. The Loonie did not perform as well against the other currencies so it has lost some ground to both the Euro and Pound to start the day.
All US Stock and Bond markets are closed today for the Martin Luther King holiday so I would not expect much activity in the currency market, look for the US Dollar to trade weaker in the short-term and hopefully the Loonie can pick up some early gains.
Comment (0)
Also read
01.12.2020
Today's expected range for the Canadian Dollar against the major currencies:
US Dollar         1.2900-1.3000
Euro                 1.5475-1.5575
Sterling            1.7250-1.7350
23.09.2021
Today's expected range for the Canadian Dollar against the major currencies:
US Dollar             1.2625-1.2725
Euro                     1.4800-1.4900
Sterling                1.7350-1.7450
27.09.2022
Today's expected range for the Canadian Dollar against the major currencies:
US Dollar             1.3650-1.3750
Euro                     1.3150-1.3250
Sterling                1.4750-1.4850