Euro surges as the European Central Bank gets ready for another interest rate hike
02.02.2023
Euro surges as the European Central Bank gets ready for another interest rate hike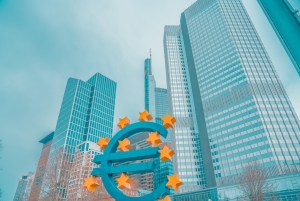 Today's expected range for the Canadian Dollar against the major currencies:
US Dollar        1.3250-1.3350
Euro                1.4550-1.4650
Sterling           1.6300-1.6400
WTI Oil (opening level) $75.90
The US Dollar Index is weaker this morning as the Federal Reserve as expected delivered a 0.25% interest rate hike and indicated that more interest rate hikes are coming as inflation remains too high. On the report the US Dollar dropped off with Euro being the biggest winner as EUR.USD rose about 100 points, stocks were also able to make some gains as they moved from negative territory to finish the day just above flat.
This morning it was the Bank of England's turn and as expected they raised UK interest rates by 0.5% but the Pound has been sold off as a result of the move. I think it is in response to language in the announcement that downgrades the possibility of future interest rates hikes while indicating that inflation still remains high.
Next up in a short while is the European Central Bank that is expected to increase their key lending rate by 0.5% which should help push the Euro even higher.
The Canadian Dollar for the most part was able to pick up some gains yesterday as USD.CAD fell from a high of 1.3350 (0.7491) to trade as low as 1.3265 (0.7539) before losing a bit of steam this morning. The Loonie did not fare as well against the Euro as EUR.CAD rose to trade as high as 1.4640 before dropping a little this morning before the ECB announcement. The Loonie was able to pick up some gains against the Pound as GBP.CAD dropped to trade at 1.6340 this morning so overall a mixed bag for the Canadian Dollar.
It looks like the stock market is in for a tough day as it is pointing down 100 points on the opening so I won't be surprised if we see the Greenback up a little throughout the day. Up tomorrow is the US January Employment report so we will get sense of what is happening with the US economy.
Comment (0)
Also read
07.02.2022
Today's expected range for the Canadian Dollar against the major currencies:
US Dollar             1.2675-1.2775
Euro                     1.4500-1.4600
Sterling                1.7150-1.7250
07.12.2022
Today's expected range for the Canadian Dollar against the major currencies:
US Dollar             1.3600-1.3700
Euro                     1.4325-1.4425
Sterling                1.6600-1.6700
27.05.2021
Today's expected range for the Canadian Dollar against the major currencies:
US Dollar         1.2050-1.2150
Euro                 1.4700-1.4800
Sterling            1.7100-1.7200