U.S stocks open higher today as investors pause before tomorrow's inflation report
13.02.2023
U.S stocks open higher today as investors pause before tomorrow's inflation report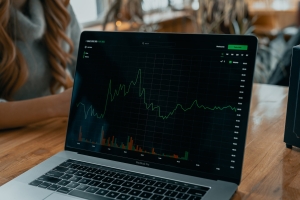 Today's expected range for the Canadian Dollar against the major currencies:
US Dollar         1.3300-1.3400
Euro                 1.4200-1.4300
Sterling            1.6100-1.6200
WTI Oil (opening level) $79.78
The US Dollar index was marginally higher overnight as the index hit a 5-week high but in the last couple of hours it has traded a bit weaker with the Euro, Pound and Yen all making gains at the expense of the Greenback. Today should be a relatively quiet day on the markets as tomorrow we get the release of the US inflation report for January and all economists will be watching to see if inflation is still moderating and to try and anticipate what the Federal Reserve will do.
The Canadian Dollar is stronger this morning but still in familiar ranges, USD.CAD opens the day at the 1.3325 (0.7505) level which is down about 50 points in the last two hours. The Loonie also made up some ground against the Euro and Pound so overall a good start to the week for the Loonie but future progress will depend on what happens with the US inflation numbers tomorrow.
Stocks are pointing higher on the opening but should remain very nervous especially if the inflation number is high tomorrow. Look for the US and Canadian Dollars to remain range bound ahead of tomorrow's action.
Comment (0)
Also read
16.11.2020
Today's expected range for the Canadian Dollar against the major currencies:
US Dollar         1.3025-1.3125
Euro                 1.5450-1.5550
Sterling            1.7200-1.7300
06.10.2023
Today's expected range for the Canadian Dollar against the major currencies:
US Dollar        1.3650-1.3750
Euro                1.4425-1.4525
Sterling           1.6700-1.6800
10.12.2020
Today's expected range for the Canadian Dollar against the major currencies:
US Dollar         1.2700-1.2800
Euro                 1.5400-1.5500
Sterling            1.6900-1.7000