The British Pound gone up against the Greenback due to the unexpected UK economic growth
21.02.2023
The British Pound gone up against the Greenback due to the unexpected UK economic growth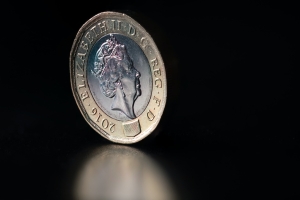 Today's expected range for the Canadian Dollar against the major currencies:
US Dollar         1.3400-1.3500
Euro                 1.4300-1.4400
Sterling            1.6250-1.6350
WTI Oil (opening level) $77.30
The US Dollar index was marginally stronger for most of the overnight session but in the last hour a big run for the British Pound has dragged the index a little lower. GBP.USD jumped from a low of 1.2000 to trade at a high of 1.2100 in just under a few minutes as the UK economy produced some better than expected data which will lead investors to except the Bank of England to once again increase interest rates at their next meeting.
The Canadian Dollar opens the day near the middle of its recent range and is a little stronger that we saw before the long weekend. As you would expect the Loonie also lost some considerable ground to Sterling as GBP.CAD also rose to trade at 1.6290 in a matter of minutes this morning.
The Canadian Dollar will be front and centre this morning as we get the release of the January inflation report and early market expectations are that inflation in Canada is again moderating with the annualized rate expected to drop from 6.3% to 5.9%, depending on what the number comes out at the Loonie should have a very volatile morning. In addition to inflation, we also get the Canadian Retail Sales report for December so we should have a good picture of how the Canadian economy is performing at the end of the day.
Tomorrow the market will be watching the release of the Federal Reserve minutes from their last meeting to get a sense of what the Fed is going to do next. Stocks are pointing lower as the markets get rolling after the long weekend, look for the Greenback to range trade ahead of tomorrow's Fed release.
Comment (0)
Also read
07.10.2021
Today's expected range for the Canadian Dollar against the major currencies:
US Dollar             1.2550-1.2650
Euro                     1.4500-1.4600
Sterling                1.7075-1.7175
07.05.2021
Today's expected range for the Canadian Dollar against the major currencies:
US Dollar         1.2150-1.2250
Euro                 1.4700-1.4800
Sterling            1.6900-1.7000
05.11.2020
Today's expected range for the Canadian Dollar against the major currencies:
US Dollar         1.3000-1.3100
Euro                 1.5400-1.5500
Sterling            1.7050-1.7150