The Canadian dollar's weakness against the Greenback this morning is partially due to the traders waiting for the upcoming December GDP report
27.02.2023
The Canadian dollar's weakness against the Greenback this morning is partially due to the traders waiting for the upcoming December GDP report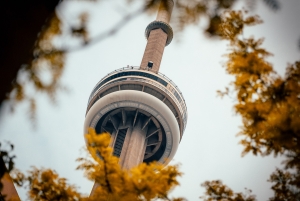 Today's expected range for the Canadian Dollar against the major currencies:
US Dollar         1.3550-1.3650
Euro                 1.4300-1.4400
Sterling            1.6250-1.6350
WTI Oil (opening level) $76.23
The US Dollar index is marginally weaker this morning but still remains near a seven-week high and will most likely have its first positive month in quite a while. The Dollar picked up some more steam on Friday as there was more positive news on the US economy which will lead investors to expect more interest rate hikes from the US Federal Reserve.
The Canadian Dollar which had a tough day on Friday started out poorly overnight and traded well above the 1.3600 (0.7353) level pulled back some of those losses and opens the week near 1.3590 (0.7358) but still looks a bit vulnerable to the Greenback. Tomorrow Canadian Dollar traders will get some direction as we get the release of the December GDP report which is expected to show a slowing of the Canadian economy and will allow the Bank of Canada to keep pausing further interest rate hikes.
Up today we get the US Durable Goods report which is a good indicator of what the economy is doing and will give investors insight into what the Fed will look at. After a tough day on Friday stocks are pointing higher on the opening so the US Dollar may continue to trade a little weaker throughout the day.
Comment (0)
Also read
18.05.2022
Today's expected range for the Canadian Dollar against the major currencies:
US Dollar             1.2800-1.2900
Euro                     1.3450-1.3550
Sterling                1.5900-1.6000
24.05.2022
Today's expected range for the Canadian Dollar against the major currencies:
US Dollar             1.2750-1.2850
Euro                     1.3650-1.3750
Sterling                1.5950-1.6050
21.08.2023
Today's expected range for the Canadian Dollar against the major currencies:
US Dollar         1.3450-1.3550
Euro                 1.4700-1.4800
Sterling            1.7200-1.7300