American dollar appreciates ahead of Powell's testimony to Congress
06.03.2023
American dollar appreciates ahead of Powell's testimony to Congress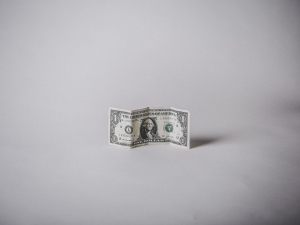 Today's expected range for the Canadian Dollar against the major currencies:
US Dollar        1.3600-1.3700
Euro                1.4450-1.4650
Sterling           1.6300-1.6400
WTI Oil (opening level) $78.64
The US Dollar index is marginally stronger this morning as the markets await the testimony of Fed Chair Powell to Congress on the state of the economy tomorrow. Ahead of Friday's all-important jobs report the Government will be looking to determine just how high the Fed will take US Interest rates at the expense of growth in the economy. It would be my expectation that as long as the labour market remains strong the Fed will keep pushing interest rates higher than previously thought to try and cool inflation, all this will be a big positive for the US Dollar.
The Canadian Dollar remains vulnerable to the US Dollar as USD.CAD opens near the 1.3600 (0.7353) level and there is really nothing on the horizon to think that the Loonie could go on an extended run of strength. It is easy to see that if Fed Chair Powell talks about US interest rates going well above 5% then we could see USD.CAD trade near the 1.3700 (0.7299) later this week.
Some secondary data is to be released on both sides of the border today and stocks are proceeding to a cautious positive opening while the markets await Powell's testimony tomorrow. Currency markets should remain in current ranges throughout the day.
Comment (0)
Also read
01.12.2022
Kantor is turning 21 today!
Providing the best exchange rates to our customers since 12.01.2001
27.04.2022
Today's expected range for the Canadian Dollar against the major currencies:
US Dollar             1.2800-1.2900
Euro                     1.3550-1.3650
Sterling                1.6100-1.6200
10.11.2021
Today's expected range for the Canadian Dollar against the major currencies:
US Dollar             1.2400-1.2500
Euro                     1.4350-1.4450
Sterling                1.6750-1.6850