The Australian dollar dropped overnight due to the Reserve Bank's decision to raise the interest rate by 0.25%
07.03.2023
The Australian dollar dropped overnight due to the Reserve Bank's decision to raise the interest rate by 0.25%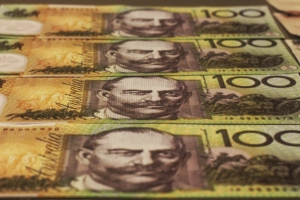 Today's expected range for the Canadian Dollar against the major currencies:
US Dollar         1.3600-1.3700
Euro                 1.4400-1.4500
Sterling            1.6325-1.6425
WTI Oil (opening level) $80.10
The US Dollar index is stronger this morning as the market gets set for the first day of testimony to Congress from Fed Chair Jerome Powell. Market investors will be watching to see what he says about future interest rate hikes and for how long interest rates will remain strong.
The big mover overnight was the Australian Dollar which fell over 1%, as expected the Central Bank increased interest rates by 0.25% but also stated that their policy may be changing going forward. Like Canada, Australia may pause future interest rates hikes so as not to damage the economy but that will hurt the value of its currency. Sterling is also a bit weaker as officials there warned that that the Pound will trade weaker as the US Dollar grows stronger.
The Canadian Dollar is again on the back foot as USD.CAD tests the higher end of the range and opens the day near the 1.3650 (0.7326) level. Once again, the Loonie is just trading at the mercy of the US Dollar and if Powell hints at higher interest rates, then we will see the Loonie weaken off some more.
Stocks are pointing to a small positive opening but like the currency market they too are waiting of what Powell says today, further interest rate hikes should lead to a big drop in the market.
Comment (0)
Also read
10.08.2023
Today's expected range for the Canadian Dollar against the major currencies:
US Dollar         1.3350-1.3450
Euro                 1.4700-1.4800
Sterling            1.7050-1.7150
27.08.2021
Today's expected range for the Canadian Dollar against the major currencies:
US Dollar             1.2650-1.2750
Euro                     1.4850-1.4950
Sterling                1.7350-1.7450
11.12.2020
Today's expected range for the Canadian Dollar against the major currencies:
US Dollar         1.2700-1.2800
Euro                 1.5450-1.5550
Sterling            1.6750-1.6850