The US employment report can push the greenback to go up higher
09.03.2023
The US employment report can push the greenback to go up higher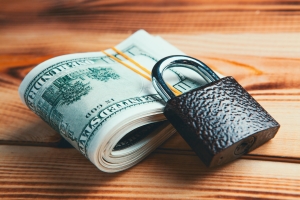 Today's expected range for the Canadian Dollar against the major currencies:
US Dollar          1.3750-1.3850
Euro                 1.4525-1.4625
Sterling            1.6400-1.6500
WTI Oil (opening level) $76.73
The US Dollar index is for the most part unchanged and remains near 3-month highs as comments from Fed Chair Powell calling for higher interest rates keep pushing the Greenback higher and stocks lower. Next up for the Greenback will be the US employment numbers for February which will be released tomorrow, if they are strong then look for the Dollar to jump as that may give the Fed the ammunition to increase rates by 0.5% at the end of the month.
The Canadian Dollar continues to weaken off in response to the Bank of Canada's policy of not increasing interest rates. USD.CAD topped out near the 1.3810 (0.7241) level overnight and as well the Loonie lost ground to most other currencies. The markets have looked at the divergence of Central Bank policy between the Fed and BOC and as a result the Loonie will continue to suffer, I would not be surprised if in the coming weeks and months we see the Bank of Canada intervene in the FX markets to support a weakening Loonie but that is still a way off.
Nothing of note on the calendar today, overnight stocks were all lower but for the moment North America is pointing towards a positive opening but that of course can change quickly. Look for the currency market to remain stable ahead of the US and Canadian employment reports tomorrow.
Comment (0)
Also read
05.10.2021
Today's expected range for the Canadian Dollar against the major currencies:
US Dollar             1.2550-1.2650
Euro                     1.4550-1.4650
Sterling                1.7100-1.7200
13.11.2020
Today's expected range for the Canadian Dollar against the major currencies:
US Dollar         1.3150-1.3250
Euro                 1.5500-1.5600
Sterling            1.7250-1.7350
07.11.2022
Today's expected range for the Canadian Dollar against the major currencies:
US Dollar             1.3400-1.3500
Euro                     1.3400-1.3500
Sterling                1.5400-1.5500