Employment report shows that the US and Canada created 311К and 21.8K respectively
10.03.2023
Employment report shows that the US and Canada created 311К and 21.8K respectively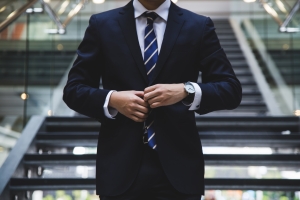 Today's expected range for the Canadian Dollar against the major currencies:
US Dollar         1.3800-1.3900
Euro                 1.4600-1.4700
Sterling            1.6550-1.6660
WTI Oil (opening level) $75.15
Pre-Employment Report
The US Dollar index is steady ahead of this morning's job report where it is expected that US economy created just over 200K new jobs last month. Overnight stocks have all crashed off as a result of a big drop yesterday in a US Bank that funds start-up companies. This bank has to go to the market to raise capital and there is a fear that this issue may spread across the broader banking industry thus dragging stocks a lot lower and pushing the dollar higher. Right now, US Stocks are pointing to a massive drop of near 600 on the opening so it is going to be a very tough day on the markets.
Ahead of the Canadian Employment report the Canadian Dollar is steady and USD.CAD is trading near its recent highs of 1.3860 (0.7215), the Canadian market is expecting that 10K new jobs were created last month which would allow the Bank of Canada to continue to hold interest rates in place. The Canadian stock market was not immune to yesterday's big drop in financial stocks as most Canadian Financials also fell quite a bit yesterday, in addition the oil price dropped quite a bit and continues to drop this morning so no good news for the Loonie at the moment.
Post Employment Report-08:30am
The US created 311K new jobs in February which is much better than expectation and will allow the Fed to continue increase interest rates a quarter point at a time.
Canada created 21.8 new jobs in February which is also much better than expectation.
After the numbers the US Dollar has given back some strength, USD.CAD has dropped a little but stocks are still in for a very tough opening which should stop any big drops in the Greenback.
Comment (0)
Also read
22.02.2022
Today's expected range for the Canadian Dollar against the major currencies:
US Dollar             1.2700-1.2800
Euro                     1.4400-1.4500
Sterling                1.7200-1.7300
10.08.2021
Today's expected range for the Canadian Dollar against the major currencies:
US Dollar              1.2500-1.2600
Euro                       1.4700-1.4800
Sterling                 1.7350-1.7450
26.04.2021
Today's expected range for the Canadian Dollar against the major currencies:
US Dollar         1.2400-1.2500
Euro                 1.5000-1.5100
Sterling            1.7250-1.7350