CAD, EUR and GBP take advantage of the weaker American dollar
04.04.2023
CAD, EUR and GBP take advantage of the weaker American dollar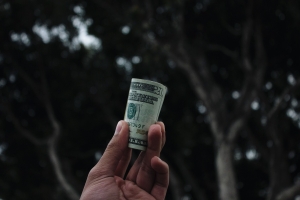 Today's expected range for the Canadian Dollar against the major currencies:
US Dollar        1.3400-1.3500
Euro                1.4600-1.4700
Sterling           1.6700-1.6800
WTI Oil (opening level) $81.03
The US Dollar index is marginally weaker this morning it had a tough day yesterday, for the most part I think the currency markets are ignoring the big jump in the oil price and focusing that the fact that the high price of oil may lead to a further economic slowdown and bring to an end the cycle of central bank interest rate hikes despite inflation remaining higher than the banks are comfortable with. The US Dollar index is near a two-month low primarily on the back of both a stronger Euro and Pound which are pushing higher at the moment. GBP.USD hit the 1.2520 level which is its highest level since June of last year so the Dollar is clearly under pressure at the moment.
The Canadian Dollar only made small gains against the US Dollar yesterday as the benefit from the oil price jump quickly came to an end, the Loonie lost some ground to both the Euro and Pound as it was not able to match the strength in those currencies. It will be interesting to see if USD.CAD can fall below the 1.3400 (0.7463) level, it may take another big jump in the oil price to make that happen.
Nothing of note on the calendar today, stocks are pointing higher again this morning but there are lots of reports calling for stocks to return to a bear market in the coming weeks. The Loonie should continue to range trade for day as it awaits its next move.
Comment (0)
Also read
08.03.2023
Today's expected range for the Canadian Dollar against the major currencies:
US Dollar         1.3700-1.3800
Euro                 1.4450-1.4550
Sterling            1.6250-1.6350
06.11.2020
Today's expected range for the Canadian Dollar against the major currencies:
US Dollar         1.3025-1.3125
Euro                 1.5475-1.5575
Sterling            1.7100-1.7200
09.03.2021
Today's expected range for the Canadian Dollar against the major currencies:
US Dollar         1.2550-1.2650
Euro                 1.4950-1.5050
Sterling            1.7450-1.7550