The Canadian dollar was significantly strengthened, while the Greenback went down after the March inflation report
13.04.2023
The Canadian dollar was significantly strengthened, while the Greenback went down after the March inflation report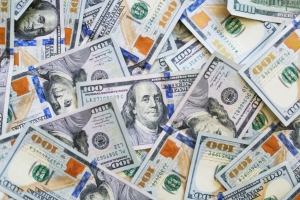 Today's expected range for the Canadian Dollar against the major currencies:
US Dollar         1.3350-1.3450
Euro                 1.4700-1.4800
Sterling            1.6700-1.6800
WTI Oil (opening level) $83.09
The US Dollar index is weaker this morning as the markets pushed the Greenback to a two-month low after the March inflation report showed that inflation in the US is moderating despite a small jump in core prices. Currency traders are now placing bets that if the Fed goes ahead with another quarter point hike in May that it will be there last one and they will then go to the sidelines to watch how the economy develops. The Fed minutes that were released yesterday did show that some committee members still feel that another interest rate hike is necessary in the US and then they want to evaluate what is going on with the economy so this development should keep the US trading with a weak bias until we hear from the Fed in May.
The Canadian Dollar was able to make some significant gains against its Southern neighbour as USD.CAD has fallen to trade at 1.3400 (0.7463) this morning and it also held its own against the other currencies so overall a good overnight session for the Loonie. Yesterday also saw the Bank of Canada continue to hold the line on interest rates but did rule out any interest rate cuts despite their predictions that inflation will moderate faster than previously thought and will return to their expected level of 2% next year. Hopefully this will be the push the Loonie needs to garner some more strength but that remains to be seen.
Stocks were down slightly yesterday and are pointing to another mixed opening so it looks like equity investors are still weighing what will happen with the economy.
Comment (0)
Also read
13.06.2022
Today's expected range for the Canadian Dollar against the major currencies:
US Dollar             1.2825-1.2925
Euro                     1.3400-1.3500
Sterling                1.5600-1.5700
08.10.2021
Today's expected range for the Canadian Dollar against the major currencies:
US Dollar             1.2475-1.2575
Euro                     1.4450-1.4550
Sterling                1.7050-1.7150
07.09.2023
Today's expected range for the Canadian Dollar against the major currencies:
US Dollar         1.3600-1.3700
Euro                 1.4600-1.4700
Sterling            1.7000-1.7100