Currency traders are watching for the incoming FED's interest rate hikes since hedge funds were actively buying up U.S. Dollars
17.04.2023
Currency traders are watching for the incoming FED's interest rate hikes since hedge funds were actively buying up U.S. Dollars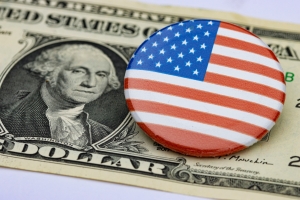 Today's expected range for the Canadian Dollar against the major currencies:
US Dollar         1.3350-1.3450
Euro                 1.4650-1.4750
Sterling            1.6550-1.6650
WTI Oil (opening level) $82.18
The US Dollar index is marginally stronger this morning as the new trading week starts up. I read an article this morning that many hedge funds are starting to change their US Dollar views and are expecting the Greenback to start to reverse it weakening trend since the beginning of the year. Position reporting to the Commodity Futures Trading Commission showed that most hedge funds were short most currencies and were buying up US Dollars, all this means that currency traders are expecting a reversal in the fortune of the US Dollar and quite possible further interest rate hikes from the Federal Reserve, we will see if they are correct in their thinking in the coming weeks.
The Canadian Dollar has held onto its gains from last week against the US Dollar and it also made some significant gains against the other currencies so overall it is doing quiet well at the moment. One thing to consider, if the mood of traders is changing towards the US Dollar to getting stronger than the Loonie will become quite vulnerable to that strength so short-term US Dollar buyers may want to keep that in mind. Tomorrow the Canadian market will be watching the March Inflation data so we could see the Loonie moving around a bit this week.
Nothing of note on the calendar today, stocks are pointing a little higher to start the day so currency markets should remain stable throughout the day.
Comment (0)
Also read
11.04.2023
Today's expected range for the Canadian Dollar against the major currencies:
US Dollar         1.3450-1.3550
Euro                 1.4700-1.4800
Sterling            1.6750-1.6850
29.09.2020
Today's expected range for the Canadian Dollar against the major currencies:
US Dollar         1.3325-1.3425
Euro                 1.5600-1.5700
Sterling            1.7150-1.7250
05.01.2021
Today's expected range for the Canadian Dollar against the major currencies:
US Dollar         1.2700-1.2800
Euro                 1.5600-1.5700
Sterling            1.7300-1.7400