The Loonie continues to be under pressure due to the strength of the US dollar and stocks drop
25.04.2023
The Loonie continues to be under pressure due to the strength of the US dollar and stocks drop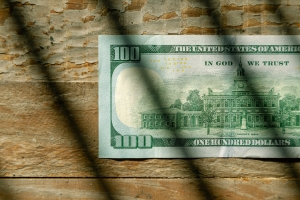 Today's expected range for the Canadian Dollar against the major currencies:
US Dollar         1.3550-1.3650
Euro                 1.4950-1.5055
Sterling            1.6850-1.6950
WTI Oil (opening level) $77.99
The US Dollar index is marginally higher this morning as the currency markets reacted to the news that US bank First Republic had larger withdrawals during the recent banking crisis than first thought, an indication that investors are still a bit nervous about what happened last month despite the recovery in the sector. The only other significant development last night was comments from the new Governor of the Bank of Japan where he stated that the central bank is in no hurry to change their policy of low interest rates despite inflation. The Dollar was a little weaker against the Yen overnight which is traditionally a safe haven currency when investors get nervous.
The Canadian Dollar continues to give back ground to the US Dollar as USD.CAD traded back above 1.3550 (0.7380) and almost broke above the 1.3600 (0.7353) level early this morning before recovering. It also lost ground to the other currencies over the last few days so overall the Loonie is not doing very well at the moment.
Nothing of note on the calendar today, Stocks are again pointing lower and looks like they will trade weaker throughout the day, Wall Street will find it tough to recover until the Fed announces the end of interest rate hikes which may come next week. For today the Greenback should stay supported and the Loonie will continue to be under pressure as stocks fall.
Comment (0)
Also read
03.06.2022
Today's expected range for the Canadian Dollar against the major currencies:
US Dollar             1.2550-1.2650
Euro                     1.3450-1.3550
Sterling                1.5750-1.5850
20.11.2023
Today's expected range for the Canadian Dollar against the major currencies:
US Dollar        1.3675-1.3775
Euro                1.4900-1.5000
Sterling           1.7050-1.7150
24.05.2022
Today's expected range for the Canadian Dollar against the major currencies:
US Dollar             1.2750-1.2850
Euro                     1.3650-1.3750
Sterling                1.5950-1.6050