Investors are worrying about the U.S. economy due to the huge withdrawal numbers from the First Republic Bank and workforce cuts
26.04.2023
Investors are worrying about the U.S. economy due to the huge withdrawal numbers from the First Republic Bank and workforce cuts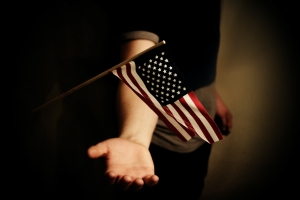 Today's expected range for the Canadian Dollar against the major currencies:
US Dollar         1.3575-1.3675
Euro                 1.5000-1.5100
Sterling            1.6950-1.7050
WTI Oil (opening level) $76.74
The US Dollar index is again stronger this morning as concerns about the US regional banking system still linger. Yesterday saw the news that First Republic had $100 Million in withdrawals last month which was more than analysts expected and when you tie that news in with further big company job reductions being announced every day you can see how investors are starting to worry about the US economy. Markets will await tomorrow's US GDP report to get a better picture of what is going on with the economy before the Dollar will stage any kind of drop.
The Canadian Dollar continues to lose ground right across the board, a sizeable drop in the oil price over the past few days is not helping the commodity currencies at the moment. USD.CAD opens the day near the 1.3620 (0.7342) level, as well over the last few days the Loonie has lost significant ground to the other currencies so clearly the Loonie is suffering at the moment. On Friday we will get the Canadian GDP report for March, I would expect that the Loonie will trade with a weak bias until at least then.
Nothing of note on the calendar for today, stocks after a couple of tough days are pointing higher to start the day in North America, they were mixed overnight so we will see if they can hang on to early gains.
Comment (0)
Also read
10.12.2021
Today's expected range for the Canadian Dollar against the major currencies:
US Dollar             1.2675-1.2775
Euro                     1.4300-1.4400
Sterling                1.6750-1.6850
11.10.2023
Today's expected range for the Canadian Dollar against the major currencies:
US Dollar        1.3550-1.3650
Euro                1.4475-1.4575
Sterling           1.6650-1.6750
08.01.2021
Today's expected range for the Canadian Dollar against the major currencies:
US Dollar         1.2650-1.2750
Euro                 1.5500-1.5600
Sterling            1.7200-1.7300