It is supposed to be a volatile week for both the currency and stock markets due to the third major bank failure of the year, the upcoming Fed's announcement, and employment reports
01.05.2023
It is supposed to be a volatile week for both the currency and stock markets due to the third major bank failure of the year, the upcoming Fed's announcement, and employment reports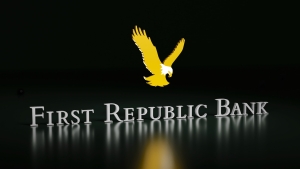 Today's expected range for the Canadian Dollar against the major currencies:
US Dollar         1.3550-1.3650
Euro                 1.4900-1.5000
Sterling            1.7000-1.7100
WTI Oil (opening level) $75.16
The US Dollar index is marginally higher this morning as the markets grapple with another US bank failure. This weekend US banking regulators took over First Republic and solicited bids from the country's biggest banks to but the assets and this quick bidding process was won JP Morgan who will take over the bank and stop any further spread to the broader banking community. Most of Europe is closed for the May 1st holiday so that may have helped the market reaction to this event and now that JP Morgan has stepped it should be ignored by the rest of the market when they come back to work.
The Canadian Dollar picked up a little strength on Friday but lost some ground overnight as USD.CAD opens the day near the 1.3575 (0.7366) level. on Friday Stats Canada reported that Canada's GDP for March fell by 0.1% in the month so it clearly shows the economy is moving towards recession which will keep the Loonie trading with a weak bias.
It is a very busy week on the calendar as the market awaits word on Wednesday from the Federal Reserve on interest rates and then we also get the ECB interest rate decision on Thursday. This is followed on by US and Canadian Employment reports on Friday so it will be a very busy and volatile for both the currency and stock markets.
Comment (0)
Also read
02.06.2022
Today's expected range for the Canadian Dollar against the major currencies:
US Dollar             1.2600-1.2700
Euro                     1.3500-1.3600
Sterling                1.5850-1.5950
22.02.2021
Today's expected range for the Canadian Dollar against the major currencies:
US Dollar         1.2575-1.2675
Euro                 1.5275-1.5375
Sterling            1.7600-1.7700
22.01.2021
Today's expected range for the Canadian Dollar against the major currencies:
US Dollar         1.2675-1.2775
Euro                 1.5400-1.5500
Sterling            1.7300-1.7400