The Loonie reached its highest point for the first time since January this year
08.05.2023
The Loonie reached its highest point for the first time since January this year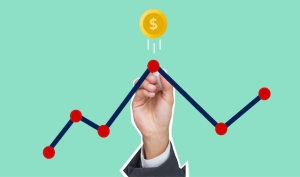 Today's expected range for the Canadian Dollar against the major currencies:
US Dollar         1.3300-1.3400
Euro                 1.4700-1.4800
Sterling            1.6825-1.6925
WTI Oil (opening level) $73.30
The US Dollar index is weaker this morning as the currency market continues to punish the Greenback as the market continues to expect the Fed to now pause on interest rate hikes as it watches the data on the US economy. Given that both the Euro Zone and the UK are expected to increase interest rates going forward both of those currencies should pick up some gains in the coming days.
The Canadian Dollar finally has been able to make some significant gains against the Greenback as USD.CAD has dropped to trade near the 1.3350 (0.7490) level, the last time the Loonie was this strong was in January of this year. If the Greenback continues to suffer over the coming days, then we could see the Loonie continue to grow but I would still keep a wary eye as we have seen too many times the Loonie quickly fall back.
After a terrific day on Friday stocks are again poised to open stronger this morning so that may put some further pressure on the US Dollar. Two things that I am watching with interest are the debt negotiations between the Republicans and Democrats, if they do not reach an agreement this time around then all hell will break lose as the government will default and the other is a little under the radar but Russia has told its people to evacuate the region around the nuclear power plant in Ukraine. If they decide to shell that region and hit the plant causing a nuclear disaster then the markets will just crash and again the US Dollar will soar on the safe haven effect.
Comment (0)
Also read
28.09.2020
Today's expected range for the Canadian Dollar against the major currencies:
US Dollar         1.3300-1.3400
Euro                 1.5550-1.5650
Sterling            1.7200-1.7300
17.05.2021
Today's expected range for the Canadian Dollar against the major currencies:
US Dollar         1.2100-1.2200
Euro                 1.4700-1.4800
Sterling            1.7050-1.7150
13.04.2021
Today's expected range for the Canadian Dollar against the major currencies:
US Dollar         1.2550-1.2650
Euro                 1.4950-1.5050
Sterling            1.7250-1.7350