The market is jittery these days as investors await a debit negotiation resolution and inflation data
10.05.2023
The market is jittery these days as investors await a debit negotiation resolution and inflation data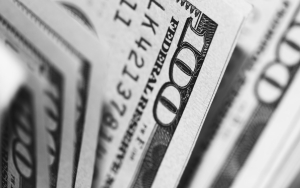 Today's expected range for the Canadian Dollar against the major currencies:
US Dollar         1.3350-1.3450
Euro                 1.4650-1.4750
Sterling            1.6850-1.6950
WTI Oil (opening level) $72.73
The US Dollar index is unchanged this morning as it held into yesterday's gains. The market seems to be very nervous at the moment as inflation data is set to be rolled out this morning and all the while the Democrats and Republicans continue to posture over the US Governments debt ceiling which is about to hit the wall in a few weeks. Inflation is expected to remain close to 5% in the US last month, investors will pay close attention to this number to get a sense of what is happening with the US economy and what the Federal Reserve will do with interest rates at their next meeting. Markets have priced in an 80% chance that the Fed will hold but a high inflation reading today may change that view.
The Canadian Dollar is also treading water at the moment as it awaits the update on US inflation. USD.CAD dipped near the 1.3350 (0.7490) early yesterday before moving a little higher to start the day this morning. As mentioned, where the Loonie goes today will depend on just what the US inflation data is.
US Stocks were lower yesterday while Toronto made a small gain on the back of Tech stocks, stocks are pointing to a drop on the opening today and I think will remain on the backfoot until the we get some resolution to the debt negotiations, if they fail to reach a deal then stocks will get crushed and in retrospect I think the US Dollar will get hit hard as well as investors will not run to US Treasury bonds for safe keeping if the US defaults on its debt, they will go to Japan and Switzerland which are other safe haven currencies.
Comment (0)
Also read
15.02.2022
Today's expected range for the Canadian Dollar against the major currencies:
US Dollar             1.2700-1.2800
Euro                     1.4400-1.4500
Sterling                1.7200-1.7300
08.05.2023
Today's expected range for the Canadian Dollar against the major currencies:
US Dollar         1.3300-1.3400
Euro                 1.4700-1.4800
Sterling            1.6825-1.6925
09.11.2022
Today's expected range for the Canadian Dollar against the major currencies:
US Dollar             1.3400-1.3500
Euro                     1.3450-1.3550
Sterling                1.5350-1.5450