The number of claims for unemployment in the US reached a pick which is an important indicator of the weakness of the labor market
12.05.2023
The number of claims for unemployment in the US reached a pick which is an important indicator of the weakness of the labor market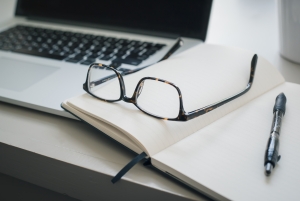 Today's expected range for the Canadian Dollar against the major currencies:
US Dollar         1.3450-1.3550
Euro                 1.4650-1.4750
Sterling            1.6850-1.6950
WTI Oil (opening level) $71.17
The US Dollar index is marginally weaker this morning but that is after a strong day yesterday where markets remain nervous about the possibility of a US debt default if a deal cannot be reached between the Democrats and the Republicans on the debt ceiling.
After a tough day yesterday, stocks are poised for a positive opening as there were some signs late yesterday that negotiations were progressing but that will remain to be seen how it all develops. Yesterday also saw the report that the number of Americans filing new claims for unemployment insurance hit a year and a half high this week which could be showing cracks in the strong US labour market and will surely then keep the Federal Reserve in hold mode on US interest rates.
In the UK, the Pound is a little stronger as the economy reported a growth rate of 0.1% in the first quarter which outshone the 0.3% monthly decline in March. This is a welcomed report for the UK economy as the Bank of England is still on a path to keep increasing interest rates which should give Sterling some support.
The Canadian Dollar is having a tough time against the stronger US Dollar at the moment as USD.CAD continues to move higher and opens the day near the 1.3500 (0.7407) level. On the other hand, it is holding its own against the other currencies so overall not a terrible performance for the Loonie.
Nothing of note on the calendar today, stock markets should have a better day and the Canadian Dollar will remain range bound.
Comment (0)
Also read
09.06.2022
Today's expected range for the Canadian Dollar against the major currencies:
US Dollar             1.2525-1.2625
Euro                     1.3450-1.3550
Sterling                1.5725-1.5825
11.05.2022
Today's expected range for the Canadian Dollar against the major currencies:
US Dollar             1.2900-1.3050
Euro                     1.3650-1.3750
Sterling                1.5950-1.6050
26.10.2023
Today's expected range for the Canadian Dollar against the major currencies:
US Dollar        1.3800-1.3900
Euro                1.4525-1.4625
Sterling           1.6650-1.6750