After the positive news on the debt negotiations, there is a possibility of the US Dollar and stocks rise
18.05.2023
After the positive news on the debt negotiations, there is a possibility of the US Dollar and stocks rise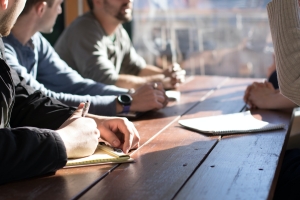 Today's expected range for the Canadian Dollar against the major currencies:
US Dollar         1.3450-1.3550
Euro                 1.4550-1.4650
Sterling            1.6000-1.6800
WTI Oil (opening level) $72.85
The US Dollar index is marginally higher in a quiet overnight session, markets are still focused on the debt ceiling negotiations and yesterday there was some optimism that a deal could be reached. Biden will cut short his Asia trip to be back in the USA to hopefully close out the talks and get a deal done. If a deal if competed the Dollar and stocks should rise and then once again markets will once again focus their attention on what the Fed will do with interest rates at their next meeting.
The Canadian Dollar has remained fairly flat against the US Dollar as the situation unfolds in Washington, but it has been able to pick up some small gains against the other currencies which indicate it is preforming quite well at the moment. USD.CAD opens the day near the 1.3475 (0.7421) level and it should trade in tight ranges throughout the day.
After a terrific day yesterday stocks are again pointing higher on the opening this morning, the markets benefited from the positive news on the debt talks and hopes that a global recession if it happens will not be that bad. Unless we get some news out of Washington, I think it will be a quiet day.
Comment (0)
Also read
28.11.2023
Today's expected range for the Canadian Dollar against the major currencies:
US Dollar        1.3550-1.3650
Euro                1.4850-1.4950
Sterling           1.7100-1.7200
10.06.2022
Today's expected range for the Canadian Dollar against the major currencies:
US Dollar             1.2700-1.2800
Euro                     1.3450-1.3550
Sterling                1.5800-1.5900
29.04.2021
Today's expected range for the Canadian Dollar against the major currencies:
US Dollar         1.2250-1.2350
Euro                 1.4850-1.4950
Sterling            1.7100-1.7200