Fed pauses interest rate hikes, signals more increases ahead
15.06.2023
Fed pauses interest rate hikes, signals more increases ahead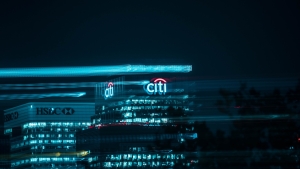 Today's expected range for the Canadian Dollar against the major currencies:
US Dollar         1.3300-1.3400
Euro                 1.4400-1.4500
Sterling            1.6850-1.6950
WTI Oil (opening level) $68.92
The US Dollar index is marginally stronger this morning as the market reacted to the announcement from the Federal Reserve yesterday. The Fed as expected announced that they were pausing on hiking interest rates this month but they did leave a fairly big window to create further hikes later this year, in fact most economists now think the Fed will have two more interest rate hikes by the end of 2023. As you would expect the US Dollar jumped and US stocks tumbled on the news.
This morning the Euro is expected to get a bit of a boost as the ECB will raise their key lending rate by 0.25% and it is pretty much expected that they will continue to increase rates in Europe to play catch up with the Fed.
The Canadian Dollar has traded weaker through the last 24 hours and USD.CAD opens the day near the 1.3325 (0.7505) level which is about 25 points better than its overnight highs but still some 50 points higher than the best levels from yesterday. Once again, we continue to see the Loonie trade in response to events South of the border and that trend will continue for some time.
With the Fed out of the way for the time being the markets will again focus on US economic fundamentals and today we get the US Retail Sales report which is expected to show a slowing of the US economy. Stocks are pointing lower to start the day so we should be able to see the US Dollar extend some more gains throughout the day.
Comment (0)
Also read
11.12.2020
Today's expected range for the Canadian Dollar against the major currencies:
US Dollar         1.2700-1.2800
Euro                 1.5450-1.5550
Sterling            1.6750-1.6850
24.11.2021
Today's expected range for the Canadian Dollar against the major currencies:
US Dollar             1.2650-1.2750
Euro                     1.4200-1.4300
Sterling                1.6900-1.7000
14.06.2021
Today's expected range for the Canadian Dollar against the major currencies:
US Dollar         1.2100-1.2200
Euro                 1.4700-1.4800
Sterling            1.7100-1.7200