Higher interest rates policy in the US is slowing down the economy
16.06.2023
Higher interest rates policy in the US is slowing down the economy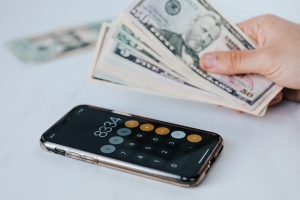 Today's expected range for the Canadian Dollar against the major currencies:
US Dollar         1.3200-1.3300
Euro                 1.4450-1.4550
Sterling            1.6875-1.6975
WTI Oil (opening level) $70.49
The US Dollar index is marginally higher overnight but that is only after it suffered heavy losses yesterday as a slew of poor economic numbers including Retail Sales and Industrial Production indicated that the US economy may be heading into a recession. The policy of higher interest rates in the US is clearly starting to hurt the economy.
The Dollar was helped lower yesterday be a European Central Bank that as expected increased interest rates by 0.25% and indicated that further interest rate hikes are on the way to continue the fight on inflation. During yesterday's session EUR.USD jumped from a low of 1.0820 to trade as high as 1.0960 this morning, EUR.CAD also jumped much higher with EUR.CAD trading as high as 1.4490 where it opens the day. Clearly the Euro will remain supported over the short-term and the Loonie will continue to suffer against the other currencies.
The Canadian Dollar was able to pick up some gains against the weaker US Dollar yesterday and USD.CAD opens the day near the 1.3225 (0.7561) level. As always, the Loonie will be dependant on what the US Dollar does and in the past, it has not been able to hold onto these types of gains so keep that in mind if you still need to buy some USD.
Stocks after a strong day yesterday are pointing lower, there seems to be lots of disagreement among economists as to whether this latest bull run in the market will be followed by a big crash as recession fears start to mount, either way I would expect the stock market to remain volatile which will keep the currency market very nervous.
Comment (0)
Also read
30.08.2022
Today's expected range for the Canadian Dollar against the major currencies:
US Dollar             1.2950-1.3050
Euro                     1.3000-1.3100
Sterling                1.5250-1.5350
06.05.2021
Today's expected range for the Canadian Dollar against the major currencies:
US Dollar         1.2200-1.2300
Euro                 1.4700-1.4800
Sterling            1.7000-1.7100
29.11.2021
Today's expected range for the Canadian Dollar against the major currencies:
US Dollar             1.2700-1.2800
Euro                     1.4350-1.4450
Sterling                1.6950-1.7050