The currency and stock markets are affected by the talk of higher interest rates in the U.S. and sudden interest rates rise in England
22.06.2023
The currency and stock markets are affected by the talk of higher interest rates in the U.S. and sudden interest rates rise in England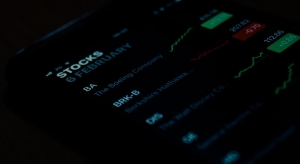 Today's expected range for the Canadian Dollar against the major currencies:
US Dollar         1.3150-1.3250
Euro                 1.4400-1.4500
Sterling            1.6750-1.6850
WTI Oil (opening level) $71.10
The US Dollar index is marginally lower this morning as in a surprise move this morning the Bank of England increased their key interest rate by 0.5% in an attempt to try and get a persistent inflation rate under control. In addition, the BOE committee indicated that there will be more interest rate hikes on tap before inflation returns to normal levels. GBP.USD traded with a lot of volatility after the announcement but it seems to have settled in around the 1.2760 level, GBP.CAD also jumped higher to trade around 1.6840 before pulling back a little this morning.
The Canadian Dollar remains quite resilient against its Southern neighbour for the moment as USD.CAD opens the day near the 1.3160 (0.7599) level. I am not sure how long this will last as in his testimony before Congress yesterday Fed Chair Powell indicated that more interest rate hikes are on the way in the US to slow the economy and get inflation under control. I think it would be a big ask to see USD.CAD trade neat the 1.3000 (0.7692) in the coming weeks but we shall see what develops but the Loonie should be helped by further interest rate hikes here in Canada.
Stocks were all lower overnight and once again they will trade much lower today as talk of higher interest rates has brought the tech rally to a halt. The Loonie should continue to range trade throughout the day as the market digests further testimony from Powell.
Comment (0)
Also read
15.07.2021
Today's expected range for the Canadian Dollar against the major currencies:
US Dollar         1.2500-1.2600
Euro                 1.4750-1.4850
Sterling            1.7325-1.7425
01.11.2023
Today's expected range for the Canadian Dollar against the major currencies:
US Dollar        1.3850-1.3950
Euro                1.4600-1.4700
Sterling           1.6800-1.6900
17.02.2023
Today's expected range for the Canadian Dollar against the major currencies:
US Dollar         1.3475-1.3575
Euro                 1.4300-1.4400
Sterling            1.6100-1.6200