The market remains stable as countries are keeping a close eye on the situation in russia
26.06.2023
The market remains stable as countries are keeping a close eye on the situation in russia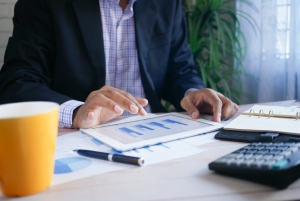 Today's expected range for the Canadian Dollar against the major currencies:
US Dollar         1.3100-1.3200
Euro                 1.4300-1.4400
Sterling            1.6700-1.6800
WTI Oil (opening level) $69.41
The US Dollar index is marginally stronger this morning after it traded weaker on Friday. The US Dollar hit a 15-month high against the russian rouble as markets watched the attempted coup from the wagner mercenary group unfold over the weekend. Stocks were trading weaker early on but have recovered a little as the world now awaits what happens in russia and to see if putin's grip on power has been weakened.
The Canadian Dollar was able to pick up some gains on Friday and traded back below the 1.3200 (0.7576) level where it has held in despite the brief safe-haven jump in the US Dollar over the weekend, the Loonie should remain stable ahead of any further moves by the US Dollar over the coming week. The highlight for the Loonie this week will be tomorrow's inflation report for May which is expected to show another drop in the inflation rate.
Later in the week the market gets some US GDP data and also some speeches from Fed Chair Powell, the market will be looking for guidance on future interest rate hikes but for now the market should remain stable as it keeps a wary eye on developments in russia.
Comment (0)
Also read
23.03.2023
Today's expected range for the Canadian Dollar against the major currencies:
US Dollar         1.3600-1.3700
Euro                 1.4800-1.4900
Sterling            1.6775-1.6875
28.09.2020
Today's expected range for the Canadian Dollar against the major currencies:
US Dollar         1.3300-1.3400
Euro                 1.5550-1.5650
Sterling            1.7200-1.7300
07.07.2023
Today's expected range for the Canadian Dollar against the major currencies:
US Dollar         1.3350-1.3460
Euro                 1.4450-1.4550
Sterling            1.7000-1.7100