A tough start of the month for the Loonie as it lost ground to the US Dollar and British Pound
06.07.2023
A tough start of the month for the Loonie as it lost ground to the US Dollar and British Pound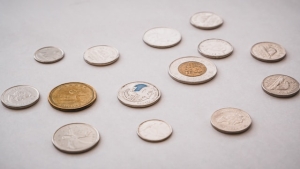 Today's expected range for the Canadian Dollar against the major currencies:
US Dollar         1.3250-1.3350
Euro                 1.4450-1.4550
Sterling            1.6950-1.7050
WTI Oil (opening level) $71.99
The US Dollar index is marginally weaker this morning but that is only after the Greenback made strong gains yesterday as the minutes of the last Fed meeting revealed that the committee was almost unanimous in their view that more interest rate hikes would be needed to combat inflation. On this news, the Dollar Index rose and stocks fell as it is almost certain now that we will see another interest rate hike this month in the US.
The Canadian Dollar had a tough day yesterday in response to the stronger US Dollar, USD.CAD jumped to the high end of the recent range yesterday and today broke through the 1.3300 (0.7519) level for the first time in a few weeks. The Loonie also lost ground to the other currencies especially the British Pound which had a strong overnight session as well. GBP.CAD jumped over 100 points in the last day to trade at 1.6970 so overall a tough start to the month for the Loonie.
We get a lot of secondary data today out of both the US and Canada but for the most part investors will be awaiting tomorrow's Employment data before making any significant moves. Stocks had a rough day yesterday and the Dow Jones is pointing down some 200 points on the opening, look for the US Dollar to remain supported throughout the session.
Comment (0)
Also read
14.09.2023
Today's expected range for the Canadian Dollar against the major currencies:
US Dollar         1.3500-1.3600
Euro                 1.4500-1.4600
Sterling            1.6850-1.6950
11.01.2021
Today's expected range for the Canadian Dollar against the major currencies:
US Dollar         1.2700-1.2800
Euro                 1.5500-1.5600
Sterling            1.7200-1.7300