The market is expecting a significant rise in American and Canadian employment numbers
07.07.2023
The market is expecting a significant rise in American and Canadian employment numbers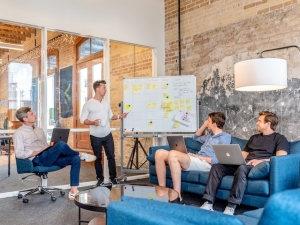 Today's expected range for the Canadian Dollar against the major currencies:
US Dollar         1.3350-1.3460
Euro                 1.4450-1.4550
Sterling            1.7000-1.7100
WTI Oil (opening level) $72.01
The US Dollar index held steady in the overnight market but that is only after a big jump yesterday as private employers in the US reported a much larger jump in employment than was expected. The fear among investors this morning is that the actual job numbers will be much higher than expected as well which will worry the Fed and will then allow for more interest rate hikes for a longer period of time. The Dollar jumped over 100 points against the Euro and 75 points against the Pound, the Stock Market crashed of as the Dow Jones closed down 366 points on the day so it is now pretty clear that the US Dollar will remain supported over the next few moths as interest rates continue to climb.
The Canadian Dollar was not spared the carnage as USD.CAD jumped 100 points yesterday before pulling back to settle in this morning near the 1.3370 (0.7479) level, the Loonie also lost considerable ground to the other currencies so it looks our Dollar will remain on the back foot today. We also get the Canadian employment date for June this morning and after a big decline in May the market is expecting an increase in employment of 20K with a drop in the unemployment rate to 5.2%. These numbers may give the Loonie a bit of a respite but if the US number is stronger than expected then USD.CAD will move higher.
For the US number the market is expecting 225K new jobs to have been created last month but with the big jump in private employment yesterday investors will be casting an eye to a much larger number. Either way we will see lots of volatility in both the currency markets and stock markets.
Comment (0)
Also read
28.09.2022
Today's expected range for the Canadian Dollar against the major currencies:
US Dollar             1.3700-1.3800
Euro                     1.3100-1.3200
Sterling                1.4500-1.4600
04.03.2021
Today's expected range for the Canadian Dollar against the major currencies:
US Dollar         1.2600-1.2700
Euro                 1.5200-1.5300
Sterling            1.7600-1.7700
10.09.2021
Today's expected range for the Canadian Dollar against the major currencies:
US Dollar             1.2575-1.2675
Euro                     1.4900-1.5000
Sterling                1.7450-1.7550