US CPI inflation declines to 3% in June vs. 3.1% anticipated
12.07.2023
US CPI inflation declines to 3% in June vs. 3.1% anticipated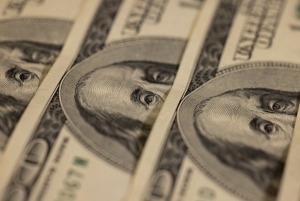 Today's expected range for the Canadian Dollar against the major currencies:
US Dollar         1.3200-1.3300
Euro                 1.4550-1.4650
Sterling            1.7050-1.7150
WTI Oil (opening level) $74.94
The US Dollar index is weaker this morning as traders around the globe are betting that the US inflation rate will have dropped to 3.1% in June which would be down from the 4% in May and be the lowest level in almost 2 years. If this number comes in as forecast traders will expect the Federal Reserve to pause interest rate hikes after the July hike and we should see the Greenback fall lower and stocks rise over the coming weeks.
Sterling had another strong day as inflationary pressures continue to support the Pound, GBP.USD reached a high of 1.2970 before falling back, the Loonie fared much better against the Pound with GBP.CAD actually falling a little overnight to reach 1.7078 this morning.
USD.CAD continues to range trade but has dropped near the 1.3200 (0.7576) level as the Canadian market awaits the Bank of Canada interest rate decision. It is expected that they will increase interest rates by 0.25% and then like the Fed will pause hikes to see how the inflation rate responds. If they do not increase rates then I would expect USD.CAD to rise and the Loonie weaken off.
Another strong day on the stock market yesterday and stocks are again pointing higher to start the day but their progress will depend on what the Fed does. We should see lots of volatility throughout the day so be ready with your orders.
Comment (0)
Also read
13.04.2023
Today's expected range for the Canadian Dollar against the major currencies:
US Dollar         1.3350-1.3450
Euro                 1.4700-1.4800
Sterling            1.6700-1.6800
27.04.2022
Today's expected range for the Canadian Dollar against the major currencies:
US Dollar             1.2800-1.2900
Euro                     1.3550-1.3650
Sterling                1.6100-1.6200
23.11.2020
Today's expected range for the Canadian Dollar against the major currencies:
US Dollar         1.3000-1.3100
Euro                 1.5500-1.5600
Sterling            1.7400-1.7500