The key interest rate of the Bank of Canada is increased to 5.0%, which is the greatest level in 22 years
13.07.2023
The key interest rate of the Bank of Canada is increased to 5.0%, which is the greatest level in 22 years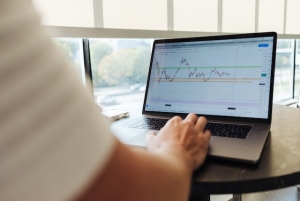 Today's expected range for the Canadian Dollar against the major currencies:
US Dollar         1.3100-1.3200
Euro                 1.4650-1.4750
Sterling            1.7150-1.7250
WTI Oil (opening level) $75.82
The US Dollar index is much lower as the US June annualized inflation report came in lower than expectation at 3.0% leading investors to take the view that this month's rate hike by the Fed will be their last, this time last year inflation was over 9% and now it is almost back to the 2% levels that Central Banks like to see. To gauge the level of the drop in the Greenback, EUR.USD rose over 150 points to trade at 1.1172 and GBP.USD rose to trade at 1.3080 before falling back a little. The question is now how far will the US Dollar fall in the coming weeks?
The Canadian Dollar is mixed this morning after the Bank of Canada raised interest rates to 5.0% as expected but they also stated that inflation will take longer to get to the 2.0% level than previously expected and they would not rule out further interest rate hikes if inflation remains elevated. The Loonie had a great day against the US Dollar as USD.CAD fell to trade at 1.3145 before pulling back a little this morning but on the other side the Loonie lost a lot of ground to the other currencies as they were much stronger overnight. I would expect the Loonie to continue to strengthen against the US Dollar but not as quickly as the other currencies, I would think 1.3000 (0.7693) will be tough to break in the coming weeks.
Stock markets were tempered on the inflation data with the Down Jones up only 86 points on the day, Toronto was a little higher at a 186-point gain. The markets are pointing higher again to start the day so it may be a gradual strengthening for stocks over the next few weeks.
Comment (0)
Also read
30.06.2022
Today's expected range for the Canadian Dollar against the major currencies:
US Dollar             1.2875-1.2975
Euro                     1.3400-1.3500
Sterling                1.5600-1.5700
09.09.2022
Today's expected range for the Canadian Dollar against the major currencies:
US Dollar             1.2950-1.3050
Euro                     1.3050-1.3150
Sterling                1.5050-1.5150
24.04.2023
Today's expected range for the Canadian Dollar against the major currencies:
US Dollar         1.3500-1.3600
Euro                 1.4850-1.4950
Sterling            1.6800-1.6900