The US economy creates 187,000 new jobs in July, lower than expected
04.08.2023
The US economy creates 187,000 new jobs in July, lower than expected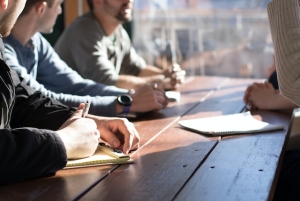 Today's expected range for the Canadian Dollar against the major currencies:
US Dollar         1.3325-1.3425
Euro                 1.4600-1.4700
Sterling            1.6950-1.7050
WTI Oil (opening level) $82.04
The US Dollar index is for the most part flat today but remains strong as the market was quiet ahead of today's US employment report for July. The bond market continues to react to the Fitch downgrade of US Government debt as long-term interest rates continue to rise causing a rapid decline in bond prices but for the most part the equity and currency markets are ignoring the downgrade.
The important to the market is today's employment report where it was expected that the US created some 200k new jobs last month, while this number would be the lowest monthly gain since the end of 2020 it would still be a very positive number and continue to show that the US economy is not heading into a recession in the near future. In fact, employment report shows Nonfarm payrolls expanded by 187,000 for July, slightly below the Dow Jones estimate for 200,000. If this number disappoints the market look for stocks to fall off rapidly and the Dollar to jump quite a bit.
The Canadian Dollar remains weaker at the hands of the US Dollar as USD.CAD has jumped above the 1.3350 (0.7491) level as it was awaiting the US report. We also get the Canadian Employment report for July and it is expected that the Canadian economy will have created some 20K new jobs last month which will be lower than the June number of almost 60K. As we know this report can be very volatile when it is released so a stronger report may help to slow any weakness in the Loonie if the US Dollar was to jump higher.
After a down day yesterday stocks are pointing higher this morning but look to be very volatile and will react sharply to the US jobs number. At the moment it looks like tech stocks are in for a rough ride with Apple reporting some down numbers yesterday, further negativity from the tech sector could help to bring the market down further and push the US Dollar higher.
Comment (0)
Also read
09.03.2023
Today's expected range for the Canadian Dollar against the major currencies:
US Dollar         1.3750-1.3850
Euro                 1.4525-1.4625
Sterling            1.6400-1.6500
23.01.2023
Today's expected range for the Canadian Dollar against the major currencies:
US Dollar             1.3300-1.3400
Euro                     1.4500-1.4600
Sterling                1.6500-1.6600
11.08.2021
Today's expected range for the Canadian Dollar against the major currencies:
US Dollar              1.2475-1.2575
Euro                       1.4650-1.4750
Sterling                 1.7300-1.7400