Bank of Canada holds key rate at 5% but leaves door open for future hikes
06.09.2023
Bank of Canada holds key rate at 5% but leaves door open for future hikes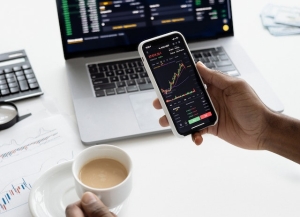 Today's expected range for the Canadian Dollar against the major currencies:
US Dollar         1.3600-1.3700
Euro                 1.4600-1.4700
Sterling            1.7100-1.7200
WTI Oil (opening level) $86.44
The US Dollar index was unchanged this morning but still trades near a 6-month high and looks to continue its market dominance in the near future. The big news overnight came out of the Asian market as several different countries' officials were talking about intervening in the FX markets to support their currencies, such action if taken usually only has a temporary effect of pushing the dollar lower and for the most part the Dollar will remain strong. Asian currencies have been particularly hard-hit in the last few months so it will be interesting to see if the Central Banks there try and stem the strength of the US Dollar.
The Canadian Dollar was unchanged this morning as the market was awaiting word from the Bank of Canada this morning on interest rates. The market was concerned on what the Bank of Canada say about the economy and if it is going to continue its downturn. Bank of Canada holds key rate at 5% but leaves door open for future hikes, as the economy begins to falter. Such negative view from the Bank on the economy may hurt the Loonie and we will see USD.CAD go higher.
Stocks are having a tough time at the moment and look set to open much lower again today which will help to push investors into safe haven assets and support the Dollar, the market is being helped lower by big issues in the Chinese property market a fact the Chinese Government is trying to abate. Also, on the calendar today we get some US trade data but other than the Canadian Dollar most FX markets should remain stable.
Comment (0)
Also read
09.02.2023
Today's expected range for the Canadian Dollar against the major currencies:
US Dollar         1.3350-1.3450
Euro                 1.4450-1.4550
Sterling            1.6200-1.6300
22.06.2023
Today's expected range for the Canadian Dollar against the major currencies:
US Dollar         1.3150-1.3250
Euro                 1.4400-1.4500
Sterling            1.6750-1.6850
17.05.2022
Today's expected range for the Canadian Dollar against the major currencies:
US Dollar             1.2800-1.2900
Euro                     1.3450-1.3550
Sterling                1.6000-1.6100