The market is awaiting the FED interest rate decision
30.10.2023
The market is awaiting the FED interest rate decision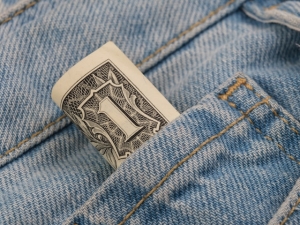 Today's expected range for the Canadian Dollar against the major currencies:
US Dollar        1.3775-1.3875
Euro                1.4600-1.4700
Sterling           1.6750-1.6850
WTI Oil (opening level) $84.51
The US Dollar index is marginally weaker this morning in a quiet overnight session as the market gets set for the US Federal Reserve interest rate announcement later this week. The Fed is not expected to make any changes to the interest rate but the market will be looking to see what they say on future looking rates. In addition, we get reports from the European Central Bank and the Bank of Japan and then we get the US employment report later in the week so overall the currency markets will be quite engaged.
USD.CAD fell to trade at 1.3840 (0.7225) this morning as it was able to pick up some early strength, it did lose a little ground to the other currencies so overall the Loonie is just ranging trading at the moment and should remain stable ahead of the Fed announcement on Wednesday.
A quiet start today to what will be a busy week on the calendar, stocks staged a bit of a recovery overnight and will have a positive opening this morning but like the currency market they should have a volatile week. 
Comment (0)
Also read
06.05.2021
Today's expected range for the Canadian Dollar against the major currencies:
US Dollar         1.2200-1.2300
Euro                 1.4700-1.4800
Sterling            1.7000-1.7100
01.04.2021
Today's expected range for the Canadian Dollar against the major currencies:
US Dollar         1.2550-1.2650
Euro                 1.4750-1.4850
Sterling            1.7300-1.7400
24.12.2020
Today's expected range for the Canadian Dollar against the major currencies:
US Dollar         1.2800-1.2900
Euro                 1.5600-1.5700
Sterling            1.7400-1.7500