September GDP report shows the economy grew by 0,1 percent
31.10.2023
September GDP report shows the economy grew by 0,1 percent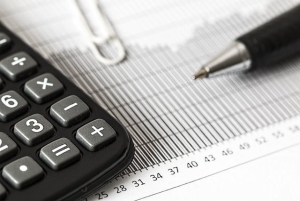 Today's expected range for the Canadian Dollar against the major currencies:
US Dollar        1.3775-1.3875
Euro                1.4700-1.4800
Sterling           1.6800-1.6900
WTI Oil (opening level) $82.95
The US Dollar index is marginally weaker despite a big jump in USD.JPY as the Bank of Japan did not announce any significant measures to increase interest rates at their latest meeting, markets will now wait and see if the BOJ intervenes in the currency market as USD.JPY sits at 1.5075 well above the 150.00 level that market watchers thought we would see some activity. In other overnight news the Euro was able to stage a bit of a recovery as EUR.USD jumped to trade at 1.0650 on the news that core inflation moderated and growth came in at 0.1% in the region in October, a bit better than expected performance for the Euro.
The Canadian Dollar continues to range trade in narrow bands with USD.CAD opening the day at the 1.3830(0.7230) level up from the overnight lows near 1.3820 (0.7236). With the overnight strength in the Euro the Loonie lost some ground as EUR.CAD moved higher to trade at 1.4735 this morning. The Canadian market gets the September GDP report and it is expected to show that the Canadian economy continues to remain flat, an overly negative number here could push USD.CAD up towards the 1.3900 (0.7184) level as it would put the Bank of Canada in a tough place with interest rates as high as they are.
After a very strong day yesterday stocks are looking to a flat opening so they may give back some strength, look for the currency markets to remain stable ahead of the FED meeting tomorrow.
Comment (0)
Also read
22.12.2021
★ Looking for a perfect holiday gift?
★ A Bitcoin voucher for ANY amount of BTC will make your loved ones happy!
★ The voucher has no expiry date and Bitcoin can be deposited into any crypto wallet whenever you want.
18.11.2021
Today's expected range for the Canadian Dollar against the major currencies:
US Dollar             1.2550-1.2650
Euro                     1.4250-1.4350
Sterling                1.6950-1.7050
13.04.2022
Today's expected range for the Canadian Dollar against the major currencies:
US Dollar             1.2600-1.2700
Euro                     1.3700-1.3800
Sterling                1.6400-1.6500