The U.S. dollar index is much weaker today due to a pause in interest rate raise
02.11.2023
The U.S. dollar index is much weaker today due to a pause in interest rate raise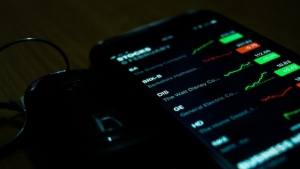 Today's expected range for the Canadian Dollar against the major currencies:
US Dollar        1.3775-1.3875
Euro                1.4550-1.4650
Sterling           1.6800-1.6900
WTI Oil (opening level) $81.41
The US Dollar index is weaker this morning in response to yesterday's Fed announcement that they would not be increasing interest rates. In addition, Fed Chair Powell in his press conference seemed to be quite dovish in his comments in that the Fed may be finished with interest rate hikes but the committee has not yet discussed cutting interest rates to help stimulate the economy. The stock markets loved this announcement as the Dow Jones jumped over 220 points while the TSX was up over 200. We will see how this plays out over the next few weeks but for now the US Dollar may have finally peaked and we will see it start to retreat.
In additional Central Bank news, The Bank of England kept interest rates at 5.25% which is a 15-year high for the UK. Sterling was higher on the weaker dollar and it also jumped this morning as some committee members voted for a rate hike so the BOE may not yet be finished.
The Canadian Dollar was able to pick up some strength against the weaker US Dollar and it pretty much held its own against the other currencies even though it is losing a little ground to the stronger Pound this morning. USD.CAD opens the day near the 1.3800 (0.7246) level which is down from yesterday's high near 1.3900 (0.7194). Overall, a great 24-hour performance for the Loonie so now let's see if it can extend these gains.
The calendar is quiet today as the market will setup for the US Employment report tomorrow, ahead of that stocks are again pointing higher on the opening so it may be another day of weakness for the US Dollar and the Loonie extending some gains.
Comment (0)
Also read
04.10.2022
Today's expected range for the Canadian Dollar against the major currencies:
US Dollar             1.3600-1.3700
Euro                     1.3450-1.3550
Sterling                1.5400-1.5500
15.09.2021
Today's expected range for the Canadian Dollar against the major currencies:
US Dollar             1.2650-1.2750
Euro                     1.4950-1.5050
Sterling                1.7500-1.7600
19.05.2021
Today's expected range for the Canadian Dollar against the major currencies:
US Dollar         1.2050-1.2150
Euro                 1.4750-1.4850
Sterling            1.7050-1.7150