The U.S. inflation showed signs of moderating, which strengthened the stock market
15.11.2023
The U.S. inflation showed signs of moderating, which strengthened the stock market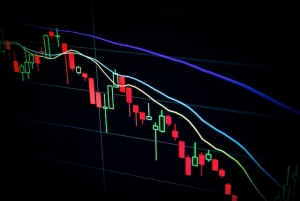 Today's expected range for the Canadian Dollar against the major currencies:
US Dollar        1.3600-1.3700
Euro                1.4800-1.4900
Sterling           1.6950-1.7050
WTI Oil (opening level) $78.01
It looks like the US Dollar was a bit weaker over the week as the inflation numbers out of the States have shown moderation which have helped stocks to have a big run on the expectation that interest rates have peaked in the US.
USD.CAD had a quiet week as it ranged traded anywhere from 1.3720 to 1.3660 so overall the Loonie has done quite well as it opens today at the 1.3660 (0.7321) level.
For today, stocks are looking to continue their strong run of late so look for the US Dollar to continue to trade with a weaker bias over the short-term. Something to watch for over the next few days is the US debt negotiations to keep the government open, I get a sense that this time the Republicans will shut down the government if they don't get their way which will put pressure on the stock market and push the Dollar a little higher.
Comment (0)
Also read
17.12.2021
Kantor wishes you a Merry Christmas and a Happy New Year!
05.10.2021
Today's expected range for the Canadian Dollar against the major currencies:
US Dollar             1.2550-1.2650
Euro                     1.4550-1.4650
Sterling                1.7100-1.7200
04.10.2023
Today's expected range for the Canadian Dollar against the major currencies:
US Dollar        1.3650-1.3750
Euro                1.4350-1.4450
Sterling           1.6500-1.6600