The Greenback fell to a two-month low
20.11.2023
The Greenback fell to a two-month low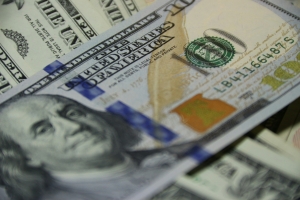 Today's expected range for the Canadian Dollar against the major currencies:
US Dollar        1.3675-1.3775
Euro                1.4900-1.5000
Sterling           1.7050-1.7150
WTI Oil (opening level) $77.39
The US Dollar index hit a two-month low in early trading in early Monday trading as investors still feel that US interest rates have peaked and the economic focus will now shift to when will the Fed start to cut interest rates to help the economy. In other overnight news the oil price jumped a bit as there is an OPEC meeting this week and it is expected that they will announce further production cuts as they try and get the oil price higher, at the moment a lack of global demand is driving the price lower.
The Canadian Dollar was not able to take advantage of both the weaker US Dollar and the higher oil price as USD.CAD moved a little higher to start the day near the 1.3725 (0.7286) level, the Loonie also lost a little ground to the other currencies so overall a weaker start to the week for the Loonie. There may be some action for our Dollar tomorrow as we get the latest inflation report, ahead of that report the Loonie should remain stable.
After a very strong week last week stocks are poised for an early morning drop in what will be a light calendar day. In addition to the Canadian Inflation report the market gets the minutes from the last Federal Reserve meeting tomorrow and then will start to slowdown for the US Thanksgiving holiday on Thursday. Overall, the US Dollar should continue to show bouts of weakness but it is uncertain if the Loonie can take advantage of the weakness.
Comment (0)
Also read
09.04.2021
Today's expected range for the Canadian Dollar against the major currencies:
US Dollar         1.2550-1.2650
Euro                 1.4900-1.5000
Sterling            1.7300-1.7400
29.06.2023
Today's expected range for the Canadian Dollar against the major currencies:
US Dollar         1.3200-1.3300
Euro                 1.4450-1.4550
Sterling            1.6750-1.6850
28.06.2021
Today's expected range for the Canadian Dollar against the major currencies:
US Dollar         1.2250-1.2350
Euro                 1.4650-1.4750
Sterling            1.7100-1.7200